Headcount and turnover dip in first accounts covering start of pandemic
Operating profit at Zaha Hadid Architects doubled last year to £3.2m, accounts just filed at Companies House show.
But the number of staff fell by nearly 50, almost all of them described as "technical staff". The number of directors remained the same at seven, and administrative staff were largely unaffected.
At the same time annual turnover slid from £57m to £53m, although this is against a backdrop in which turnover in 2018 and 2017 was around £43m.
Although the jump in operating profit, from £1.6m in 2019, was dramatic, profit is still some way off 2018's level of £4.2m.
The accounts are the first to reveal anything of the impact of the pandemic. Although they are for the year ending April 2020, by then the furlough scheme had been announced and most practices including ZHA had shifted their entire operations to remote working.
The accounts relate to Zaha Hadid Limited – the architecture practice – not its parent holding company. They show that almost half of ZHA's turnover came from Europe. Revenue from continental Europe doubled to £20m, while the UK was worth less than £1m in 2019/20. Australia saw the biggest growth in value, from £718,000 to £2.7m. Asia dropped from £37m to £25m and the Middle East from £5.3m to £3.9m.
Turnover per technical employee has risen over the last three set of accounts, from £139,000 in 2018 to £153,000 to £164,000 in these accounts.
The seven directors' remuneration dropped slightly from £2.3m to £2.0m, with the highest-paid director, who is not named, taking home £648,543 – up from £581,677 the year before.
The accounts, signed off by practice principal Patrik Schumacher, also showed that Zaha Hadid Architects has to pay a fee of £2.8m to the Zaha Hadid Foundation to use its founder's name.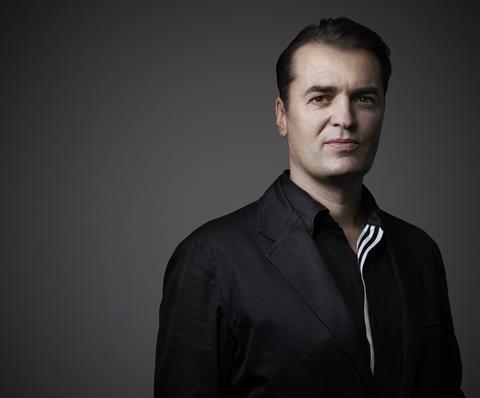 A toxic dispute between Schumacher and the other executors of Zaha Hadid's £70m will – her friend and client Lord Palumbo, her friend the artist Brian Clarke and her niece Rana Hadid – erupted after her death in 2016. The three are also directors of the foundation, which is one of the beneficiaries of her estate.
They alleged he was trying to oust them as executors, while he accused them of muscling their way into control of Zaha Hadid Holdings, the practice's parent company.
The accounts state: "The company has taken advantage of exemption, under the terms of Financial Reporting Standard 102… not to disclose related party transactions with wholly owned subsidiaries within the group."
They go on to say that ZHL paid zero direct costs to companies under common control by Hadid's estate, in contrast with a payment of just over £1m the previous year.
But under the heading "exceptional items" the accounts revealed a payment of £509,492 was made for "non-project legal and consulting fees – exceptional and non-recurring". The previous year the figure was £2.2m.