Save writes to culture secretary urging action as UN report warns of 'irreversible damage' to historic sites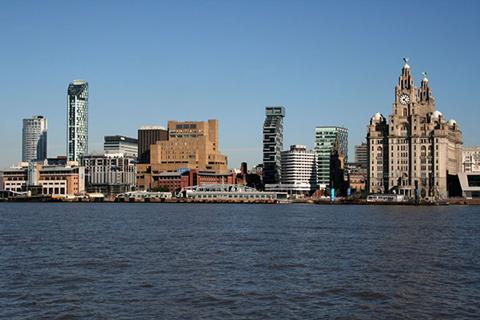 Liverpool's World Heritage status could be scrapped as soon as next month after a Unesco committee said that too many modern developments had been built in the city's historic waterfront.
A new report by the World Heritage Committee has recommended the city lose its World Heritage status ahead of a meeting in July when a final decision will be made.
The report said "with deep regret" that new developments around the listed waterfront had caused a "significant loss to its authenticity and integrity" and that the process of further deterioration is "irreversible".
It said it was the result of "inadequate governance processes, mechanisms and regulations" for new developments, and that obligations to protect and conserve the site had not been fulfilled.
Conservation charity Save Britain's Heritage has written to heritage secretary Oliver Dowden urging him to act now to avert the "national humiliation of losing this prestigious global status".
Save urged Unesco and its world heritage committee to grant a 12-month extension of the status to give the city's new mayor, Joanne Anderson, and council executive team time to implement safeguards to protect the World Heritage Site.
Save's director Henrietta Billings said: "The loss of Liverpool's World Heritage Site status would damage the UK's international reputation at a moment when its presence on the global stage has never been a higher priority.
"The spotlight will be thrown on the British government's ability to manage and protect its other World Heritage Sites - such as Stonehenge, the Palace of Westminster and Cornwall's mining landscape. The UK must act now to reassure our international counterparts that global heritage is safe in our hands."
Liverpool has been threatened with demotion for over a decade because of major developments, including the £5bn Liverpool Waters project masterplanned by Planit-IE - replacing Chapman Taylor - and with a 31-storey tower designed by Falconer Chester Hall.
Once completed, Liverpool Waters will provide 9,000 homes, 315,000sq m of business space and 53,000sq m of hotel and conference space running along the Mersey waterfront between Princes Dock and Bramley Moore Dock
The report also mentioned Everton's new £500m Dan Meis-designed stadium, which will require part of the grade II-listed Bramley-Moore Dock to be filled in.
Liverpool mayor Joanne Anderson said removing the city's World Heritage status was "hugely unfair" and invited committee members to visit Bramley-Moore Dock to "see it with their own eyes".
But heritage campaigner Wayne Colquhoun said city planners had "pushed the boundaries" and ignored warnings by Unesco.
Liverpool was granted World Heritage status in 2004 because of the Three Graces and its history as a port during the 18th and 19th centuries when it played a major role in the industrial revolution and migration from Europe to America. It also was a major hub of the Atlantic slave trade.
Earlier this month, the city shortlisted six architecture teams to design a new visitor experience around the historic Canning Dock to tell the story of its role in the slave trade.