Six teams vying to design new public realm at Unesco site include DSDHA, BIG and Benedetti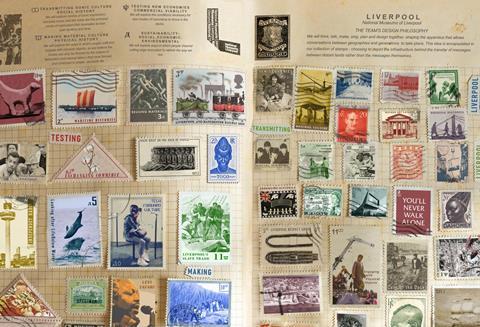 David Adjaye and his music producer and sound artist brother Peter Adjaye have been shortlisted on rival teams in a competition to design a transformation of Liverpool's historic Canning Dock.
David, who won the Gold Medal last month, is working with Asif Khan Architects while Peter is shortlisted with BIG.
Other practices to have made it to the second round of the competition include Benedetti, Arup, DSDHA and OMMX.
The Waterfront Transformation Project, which is being led by National Museums Liverpool, is a scheme to create a visitor experience which tells the story of the site with new pedestrian walkways and a public art strategy.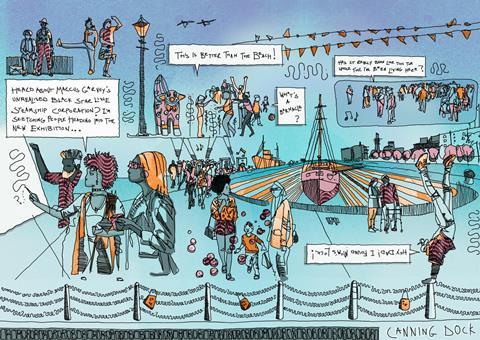 The six teams (see box below) were chosen by a seven-member judging panel which included AHMM founder Paul Monaghan and landscape architect Annie Coombs.
Monaghan, who chaired the panel, said that the six shortlisted teams "showed great diversity in their team members".
Canning Dock, which has Unesco World Heritage status, was originally opened in 1737 and served ships involved in the Atlantic slave trade.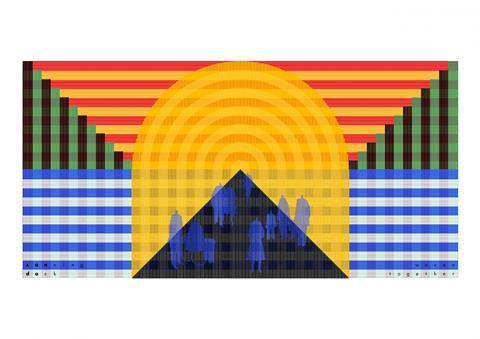 Originally called Dry Dock, it was later transformed from a dry dock to a wet dock and named after Liverpool MP George Canning, who had been the UK's briefest-ever prime minister with just 119 days in office before his death in 1827.
The dock was closed in 1972 due to falling traffic, with the area now home to a number of museum buildings including Tate Liverpool, the Museum of Liverpool and Merseyside Maritime Museum.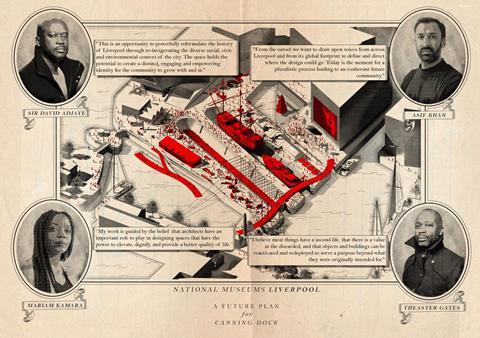 The competition, which was launched in April this year, asked architects to draw up a plan to tell the controversial history of the site, including pedestrian bridges between Mann Island, Hartley Quay, the Graving Docks and North Shed.
National Museums Liverpool said that the jury panel will ask the second-stage teams to demonstrate how they will create a space for "education, play and identity" which makes people from "all walks of life feel welcome, respected and included".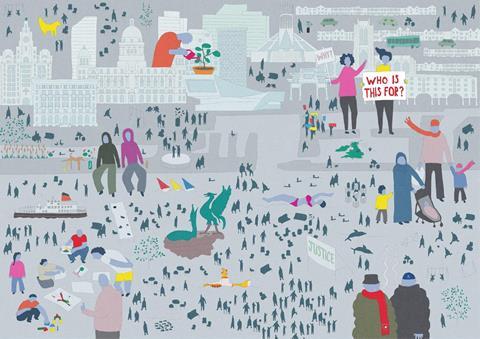 Each finalist will receive a £10,000 honorarium and £5,000 for an interactive installation due to be presented on the dockside in July, with the competition culminating in teams being interviewed by the jury panel.
A winner is expected to be chosen in late September.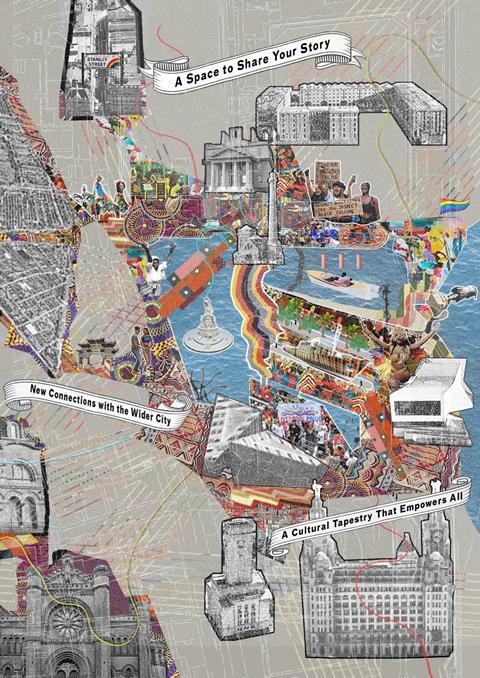 The shortlist in full
Arup with KCAP, NOOMA Studio, Carve, K2, f.r.a, Rianna Jade Parker, Writing on the Wall, PLACED, Rob Burns, Andrea Nixon, Ray Costello, Abigail Bernard, Anthony Walker Foundation
Asif Khan Architects with Sir David Adjaye, Theaster Gates, Miriam Kamara, Plan A Consulting, Prior + Partners, The Place Bureau, Hara Design Institute, AKTII, ARUP, Donald Insall Associates
BIG with JA Projects; Peter Adjaye; CAVA Institute; Beyond the Box; Poor Collective; Futurecity; LDA Design; AKT II; Hilson Moran; Gardiner & Theobald
DSDHA with Benedetti Architects; Spiers Major; Stantec; Resolve; Neal Shasore; Turley; Hood Design Studio (USA); Gardiner & Theobald
OMMX with Resolve Collective; Create; Lily Mellor; JCLA Landscape Architecture; Kellenberger-White; Jane Wentworth Associates; Arup; Focus Consultants
Shedkm with Placed; Kaizen; Place & Context; Grant Associates; Expedition