Richard Rogers, Farshid Moussavi, Caruso St John and Counterspace among exhibitors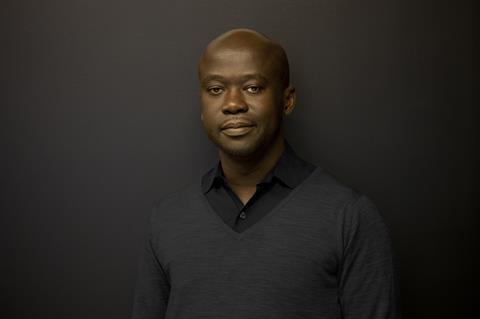 David Adjaye has commissioned his brother to create a soundscape to be played in the architecture room at this year's Royal Academy Summer Exhibition.
Peter Adjaye is a conceptual sound artist, composer and DJ who will design a soundtrack to accompany the works.
David Adjaye, who won this year's RIBA Gold Medal, is curating the architecture room at this year's exhibition, a staple of the UK's annual arts calendar.
It has been rescheduled for the second year in a row by the pandemic and will open in the autumn, running into January. Adjaye's involvement was also postponed by covid. He was meant to be last year's curator but the delay led to diary clashes and Eva Jiricna stepped in at the last minute.
Adjaye's line-up for the 253rd Summer Exhibition will include works by academicians Richard Rogers, Farshid Moussavi and Caruso St John, with invited architects including Sean Canty, Atelier Masomi and Counterspace, the South African designers of this year's Serpentine Pavilion, which was also delayed by the pandemic.
The room will consider architecture through the expression of "climate and geography (or vice versa)", focusing on the context of site, geography, climate, political climate, people, community and culture.
The Summer Exhibition is the world's largest open submission contemporary art show and has taken place every year since 1769. Works from all over the world are submitted and judged, with more than 15,000 entries this year, of which around 1,200 pieces, in a range of media, will go on display.
This year's co-ordinator is the artist Yinka Shonibare who set the theme "reclaiming magic". He said: "This exhibition seeks a return to the visceral aspects and the sheer joy of art making. It will celebrate the transformative powers of the magical in art and transcend the western canon which formed the foundations of the Royal Academy, seeking to restore value to marginalised practice as equally valid forms of enlightenment."
He has also introduced a sound programme for the first time, which visitors will play through headphones as they walk from room to room. It will include soundscapes and poetry by six artists including Peter Adjaye.
The brothers have collaborated on various projects over the last 15 years. But they are currently on rival shortlisted teams in Liverpool to design a transformation of the historic Canning Dock.