Decision confirmed after 10 years of threats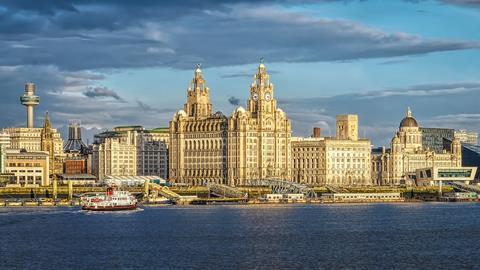 Liverpool has been stripped of its World Heritage status after Unesco voted 13 to five in favour of the measure at a meeting in China this morning.
The city had been engaged in a decade-long battle with the UN cultural body whose world heritage committee said that too many inappropriate developments had been built around its historic waterfront.
Today's vote was a confirmation of a report published last month that recommended the punishment – which has only been meted out to two other world heritage sites since the system began in 1978.
The report said "with deep regret" that new developments around the listed waterfront had caused a "significant loss to its authenticity and integrity" and that the process of further deterioration is "irreversible".
It said it was the result of "inadequate governance processes, mechanisms and regulations" for new developments, and that obligations to protect and conserve the site had not been fulfilled.
Conservation charity Save Britain's Heritage had urged Unesco to grant a 12-month extension of the status to give the city's new mayor, Joanne Anderson, and council's executive team time to implement safeguards to protect the area.
It was given a previous stay of execution in 2018 pending further details of measures to secure the setting of gems such as the Three Graces, the Albert Dock and St George's Hall.
Liverpool's waterfront was granted WHS status in 2004 but had been on the danger list since 2012, over concerns that centred around the development of the north docks, especially Peel's £5bn Liverpool Waters development and Everton's new £500m stadium at Bramley Moore Dock designed by Dan Meis and Pattern – which became part of BDP last month.