550-home scheme comes as practice dominates city-council planning committee meeting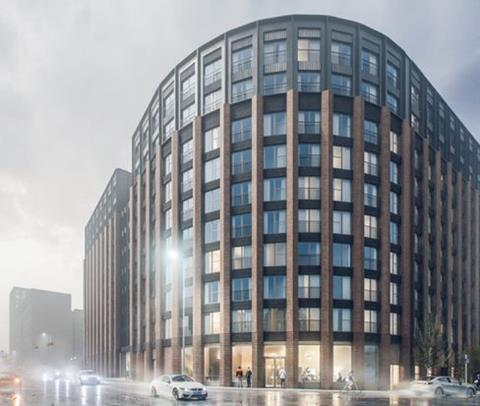 Falconer Chester Hall has submitted plans for a two-block, 550 home development in central Liverpool.
The practice unveiled the proposals for Pall Mall, to the north of the city's business district, on the same day three of its older projects dominated a meeting of Liverpool city council's planning committee.
The Pall Mall plans, drawn up for Nextdom Property, would see one 17-storey block deliver 362 new homes and a 10-storey curved-front structure deliver a further 188 units.
The scheme also includes 743 sq m of ground-floor commercial space, parking for 155 cars and allocated cycle space for each apartment.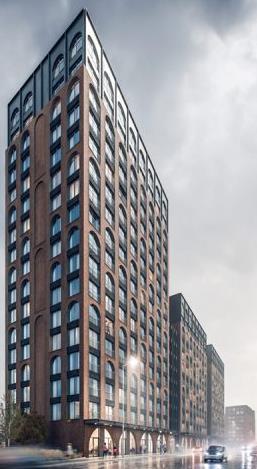 FCH director Quentin Keohane said the design of the blocks had been inspired by the industrial heritage of the sites, one of which is currently used for surface parking and storage.
"The architecture picks up on the historic warehouse/dockland nature of the site with the use of brickwork, arches, and vertical elevation emphasis to provide a modern take on the traditional buildings of the area," he said.
"The scheme provides an active commercial frontage onto Pall Mall and with high-quality landscaping will provide a quality urban environment in what is currently an underutilised area of the city centre."
Nikki Sills of planning consultancy Zerum said the proposals would contribute to the ongoing regeneration of the Pumpfield area, as the city centre expanded northwards.
"The cycling provision of 1:1 supports what is a highly sustainable location, given the site's proximity to the business district, Moorfield underground station and the local bus network," she said.
"The scheme seeks to reform the streetscape of Pall Mall and connect this area of Pumpfields into the wider business district.
"The developer sees these sites as critical to the linking of the Pall Mall/Exchange Station investment area to the wider 10 Streets strategic development zone."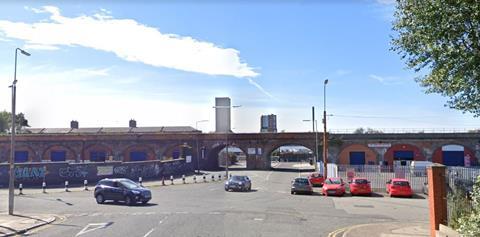 On Wednesday, members of Liverpool city council's planning committee considered three schemes FCH has been involved with in recent years.
They unanimously approved a 310-home development at Blackstock Street that was originally designed by the practice, and backed a nine-storey 274-bedroom hotel next to the grade II-listed Bridewell Studios and Gallery on Prescot Street.
However committee members rejected FCH's plans for 105 apartments and 63 student homes on the site of the former Liverpool Community Probation Centre in Falkner Street, against planning officers' advice.
Councillors cited concerns about the co-location of student and non-student housing and the provision of car-parking space.