Three Falconer Chester Hall schemes were put on hold after police investigation into Elliot Lawless
Developer Elliot Lawless has agreed a deal which will see a £70m residential tower in Manchester stalled by a police investigation sold to its original investors.
Work on Falconer Chester Hall's 300-home Residence tower ground to a halt following a fraud probe into Lawless launched by Merseyside police in late 2019.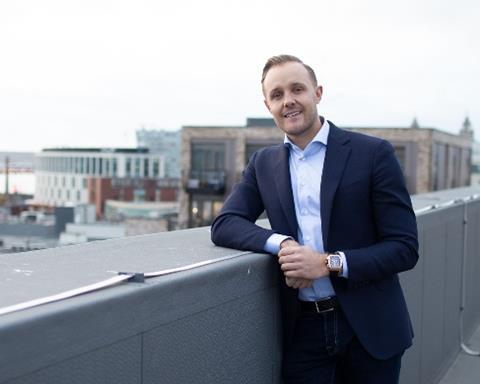 Main contractor Careys walked away from the scheme last year following Lawless' arrest. The tower is already more than two years behind schedule following the collapse of its original main contractor Forrest in 2018.
The investigation, which also saw the arrest of a Liverpool council employee, believed to be its head of regeneration Nick Kavanagh, led to investors pulling out of three major schemes being developed by Lawless' firm Elliot Group, all designed by Falconer Chester Hall. Original concept architect on The Residence, when it was known as Norfolk Court, was Manchester-based Jeffrey Bell & Company.
Neither Lawless nor the council employee have been charged and the High Court has since ruled that a police search of Lawless' property was unlawful.
Now, Lawless has announced he has worked with administrators David Rubin & Partners to strike a deal which will see The Residence acquired by a consortium of its original investors.
Lawless has agreed to transfer his freehold interest in a neighbouring site to the consortium to secure the deal, which will now head to the High Court to be approved in the next few weeks.
Lawless said: "I've worked tirelessly for 12 months on this and my thanks go to the administrators and to the investors for staying the course."
He added: "My motivation throughout the administration process was to protect my investors. They helped me build my business and I was duty-bound to look out for them."
Paul Cooper and David Rubin of David Rubin and Partners said: "Administrations of this type require a collective will to get them over the line and credit is due to all parties.
"It's a very attractive and well-located scheme and we are looking forward to seeing it built out and occupied."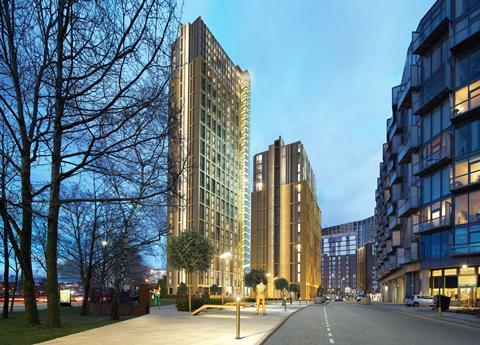 Work on another one of the stalled schemes, a £100m hotel and student accommodation scheme in Liverpool called Aura, is nearing completion after main contractor Vermont restarted in summer last year following a similar deal being struck.
But the third scheme, the £250m residential Infinity tower in Liverpool, also designed by Falconer Chester Hall, is still mothballed.
Lawless said the Elliot Group will seek a similar deal for Infinity as that agreed on Aura and The Residence, with a spokesperson for the developer saying that an agreement could be announced within weeks.
Last September, Merseyside police arrested five people in connection with the same bribery and corruption investigation which saw Lawless arrested. All five were released pending further enquiries.