Gillespie Kidd & Coia expert was 'seminal part' of the Mac for 50 years, writes Johnny Rodger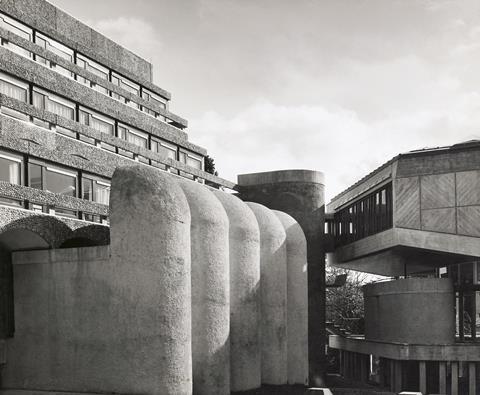 The architect, teacher and critic Mark Baines has died aged 67. He had been suffering from cancer.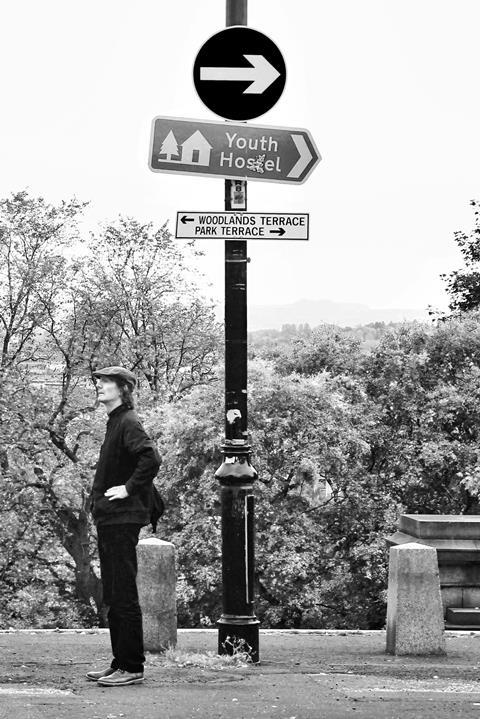 His colleague at Glasgow School of Art Johnny Rodger described him as a "towering figure" in a tribute published below.
Baines was one of the first cohort to study on the full-time programme at the Mac and returned to teach generations of architecture students, most recently as stage leader for the DipArch programme.
Before that he spent a number of years in practice, notably with Isi Metzstein and Andy MacMillan at Gillespie Kidd & Coia, becoming an authority on the practice's work which includes buildings such as St Peter's Seminary, Cardross, and St Bride's Church in East Kilbride.
He was also fundamental to the campaign to ensure that Alexander "Greek" Thomson's legacy was protected.
Johnny Rodger's tribute to his late colleague Mark Baines
It is with great sadness that we hear of the passing away of our colleague Mark Baines. As an esteemed and respected teacher, practitioner and critic, Mark Baines played a distinctive and vital role at the heart of architectural culture in Glasgow and Scotland in general. Any comprehensive list of his important achievements and his experiences could never be retold in the space available here, and his place in Glasgow life was a unique one.
His half-century-long connection with the Mackintosh School of Architecture started in the early Seventies when he was among the first cohort of full-time architecture students at his beloved Glasgow School of Art. After going out to work as a practising architect for a few years he returned to teach in the school in 1982 and he taught there right up until 2020.
Generations of students were influenced by his encyclopaedic knowledge of the field and his quiet, patient, insightful and inspirational analyses which opened up a whole new spatial and structural world to them. He was the critical eminence grise behind the student-edited annual MacMag, and he guided and oversaw the production of that publication which has refined and exposed the creative spirit of the Mac students since 1974.
Public recognition of his position as a towering figure in the pedagogical culture of the Mac came when, at the Royal Incorporation of Architects in Scotland's annual Design Tutor of the Year Awards in 2013, he was given a Lifetime Achievement Award.
After MSA Mark started his professional career at Gillespie Kidd and Coia. The firm had a long association with teaching in the school going back to the 1920s, and arguably longer, and Mark joined them as they were at the cutting edge of the rebuilding of the country after WWII.
His experience there under the tutelage of Isi Metzstein and Andy MacMillan set the standards for his own life as an architect and architectural teacher in terms of the fundamental importance of drawing, the vision of the discipline as a collaborative one through the methodologies of the studio, and the necessity of a discursive critical approach to the work.
Mark went on to work with other firms like Ian O Robertson and Ian Bridges through the Eighties and onwards, especially on housing projects. And in 2007 he completed the design and construction of the massive Merchant Building – a contemporary response in scale and material to the historical setting of Glasgow Cross – with his firm Gholami Baines.
As a critic Mark Baines played a prominent role as a public intellectual, writing chapters and articles for magazines, books and catalogues, putting on exhibitions and giving talks to innumerable groups and societies.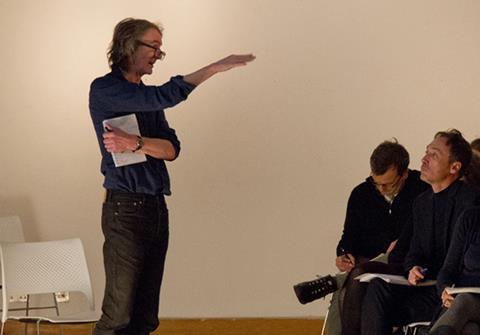 Although his knowledge of architecture and architectural history was inexhaustible, and his moral and ethical discourses on where we live and how we do it drew a broad civic public, he became particularly well known for his critiques in a few specialist areas. After working with GKC and studying their work he became one of the acknowledged world experts in the field, writing extensively on the importance of their work in an international sense. Among the exhibitions he curated on GKC's work, his 2007 show drew the biggest viewing public that The Lighthouse in Glasgow has ever had for any show.
He was also an authority on the great 19th-century Glasgow architect Greek Thomson, wrote extensively on his work, campaigned to save numerous of his buildings, and was chair of the Greek Thomson Society.
Although his own tastes and indeed practice were of a contemporary not to say modernist outlook, Mark worked tirelessly to broadcast to the world the genius of Thomson's work and his importance to architectural history.
Mark was a respected and admired colleague. He was recognised by his fellows for the perspicacity of his vision, the originality and acuity of his judgement and the consistency of his approach. For many people he embodied the successes of the studio system at the Mackintosh School of Architecture, as a humane teaching and learning environment.
Generations of students and colleagues from all around the world have been humbled then inspired by the breadth of his culture and his willingness to share it. He will be missed greatly at the Glasgow School of Art to which he was totally committed as a creative and collaborative institution.
Postscript
Johnny Rodger is professor of urban literature at The Glasgow School of Art