Money will be spent on private houses and public buildings
The government has launched a £3bn programme to fund green retrofits on homes and public buildings across the UK.
Around £2bn will be available to help private homeowners upgrade the energy performance of homes, using TrustMark-registered installers. The government will fund two-thirds of the cost of energy efficiency work such as new insulation and double glazing up to a cost of £5,000.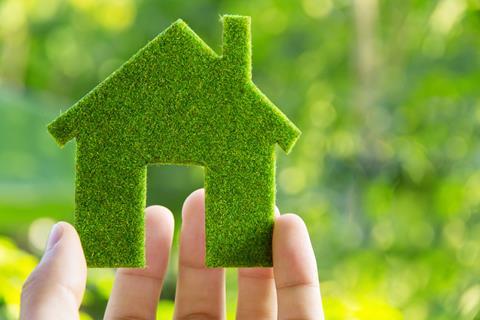 The remaining £1bn will be funnelled into boosting the energy efficiency of public buildings, including schools and hospitals through a Public Sector Decarbonisation Fund.
An extra £50m will fund social housing retrofit through a demonstrator project for the Social Housing Decarbonisation Fund.
This UK-wide demonstrator scheme will see grants supplied to upgrade the energy efficiency of over 2,000 of the worst-performing social homes.
The entire programme is expected to support 120,000 construction jobs, and lead to improvements to around 600,000 homes.
Business and energy secretary Alok Sharma said: "Our plan to upgrade the nation's buildings and help build back better is good news for jobs, the environment and people's back pockets, as we reduce emissions and help cut energy bills."
But Richard McWilliams, sustainability director at consultat Turner & Townsend, said the focus should be on shifting to the use of modern methods of construction rather than simply creating jobs.
He said: "While a focus on job creation is wholly understandable in the current climate, it actually undermines the drive to create a long-term market for industrialised retrofit, especially for homes.
"Only by shifting to this approach will we be able to deliver retrofit at scale and meet our climate targets."
And Brian Berry, chief executive of the Federation of Master Builders, added the programme needed to be more forward looking.
He said: "The government needs to commit to a long term retrofit strategy if it is serious about achieving its zero carbon target by 2050. 85% of our existing homes will still be standing in 2050 which is why it is very important that we make our homes more energy efficient."
The plan forms part of the government's wider efforts to ensure the UK meets its legally binding target to reach net zero emissions by 2050.