Architects call for National Retrofit Strategy to counter carbon generated by growth in home working
The surge in working from home caused by coronavirus will turbocharge the UK housing emissions crisis without urgent government action, the RIBA is warning today.
Changes in behaviour brought about by the pandemic is expected to generate a shift in the balance of what contributes to emissions across the economy, with a dramatic increase in the proportion of total emissions that come from housing stock, it argues in a new report.
RIBA president Alan Jones said the UK had one of the most inefficient housing stocks in Europe and urged the government to make UK homes more energy efficient by bringing forward a National Retrofit Strategy.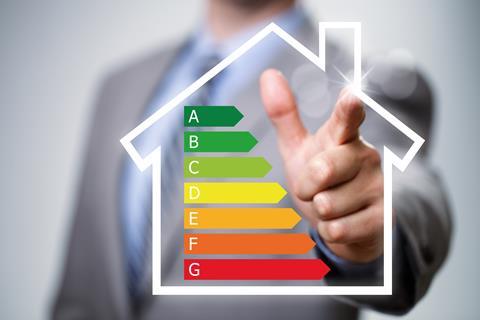 This would include the introduction of sliding scale of stamp duty, capped at £25,000, with the most efficient homes accruing significantly less tax than the least.
If a tax rebate was available for a certain period after purchase, homeowners would also be encouraged to undertake their own improvements such as fitting insulation and triple-glazing and choosing smarter heating systems.
Jones said: "As the Committee on Climate Change has made clear, we need the near total elimination of housing stock emissions to reach net zero by 2050. It's quite clear we need to start now."
He added: "When it comes to energy efficiency, our homes are fundamentally below the mark. Our housing stock sits shamefully behind most European neighbours, and this will only be made more obvious by the changes in working habits brought about by the covid-19 pandemic."
The RIBA's report, Greener Homes, comes two days after news broke that an effective vaccine could be available before Christmas. This triggered hope that life might return to normal sooner than feared, causing shares in WFH winners Zoom, Ocado and Netflix to fall while those in airlines and hotels leapt. It remains to be seen how much of a return to office-based working would follow a mass vaccination programme, with many experts predicting that working from home is here to stay.
Greener Homes will form part of the RIBA's submission to the Treasury which is currently reviewing how public finances can be managed to support the transition to net zero.
Its recommendations for a National Retrofit Strategy include:
• A commitment to front-load money that the government is committed to spending on energy efficiency over the next decade so that it is spent over the course of this Parliament (until mid-2024), in order to address the shift in the balance of emissions and help the coronavirus economic recovery;
• Better targeting of existing income support payments including the warm homes discount and the winter fuel payment, which are presently poorly targeted on the most fuel poor;
• A clear long-term timeline for increasing the minimum energy-efficiency standards for both the private and social-rented sectors;
• Stronger standards for new homes;
• More information and regulation of the quality of building work carried out by tradespeople making energy efficiency improvements.
The report also comes as the Labour Party urged the government to make a multi-billion pound programme of domestic energy efficiency upgrades a central plank of a £30bn economic stimulus package to recover from the pandemic.