Design 'refined' after public consultation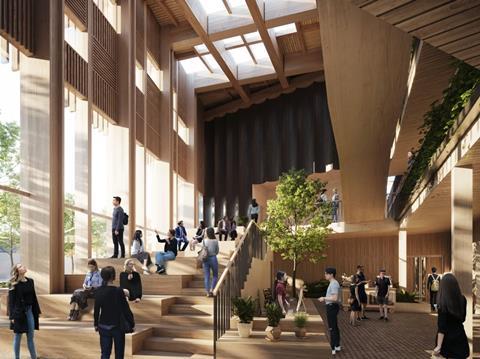 Tate Harmer has won planning for an arts centre at a university in the centre of York.
The 3,500sq m arts, design and performance centre is for York St John, which has been an independent university since 2006.
The architect won the project a year ago, against shortlisted practices including Feilden Clegg Bradley Studio, BDP, Nicholas Hare Architects and AHR Architects.
The scheme includes a 210-seat auditorium wrapped in pre-fabricated timber, a reference, said the architects, to the tall, thin niches in York Minster.
A new atrium facing the minster is intended to become a civic space and the centre of the project, allowing the different disciplines to mingle. Containing a 550sq m breakout space, it will link the auditorium with 2,600sq m of teaching space.
The design was "refined" following public consultation. It uses timber throughout to create a warm atmosphere while large voids have been punched through the building to bring in light and air.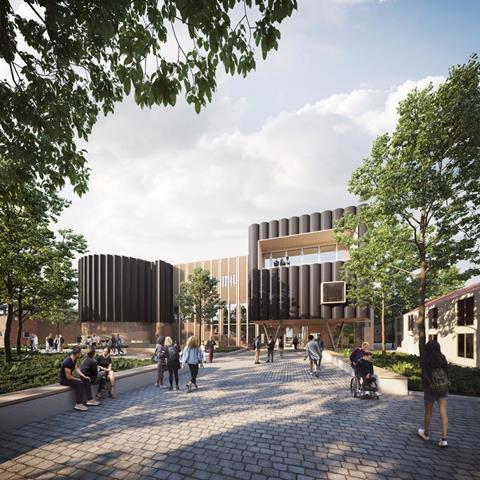 Landscaping, including the planting of new trees, will be used to link existing and proposed buildings, forming a pedestrianised street for the university.
Rory Harmer, partner at Tate Harmer said: "Our design seeks to create a healthy, innovative new building that will be more sociable and improve the quality of spaces for the campus community."
A decade ago the university opened a £15.5m building designed by Rivington Street Studio.
Demolition of the existing building is scheduled for June, with construction due to start in November. The project is due for completion in May 2021.