Practice picked for university auditorium and teaching space 'inspired' by NY's Lincoln Centre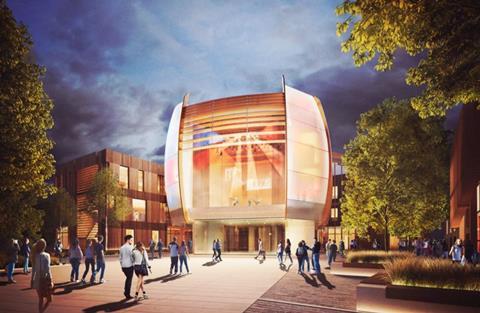 Tate Harmer has won a design competition to deliver a new arts centre for York St John University, beating shortlisted practices including Feilden Clegg Bradley Studio, BDP, Nicholas Hare Architects, and AHR Architects.
The practice said its design for a 200-seat auditorium and flexible teaching space had been modelled on New York City's Lincoln Centre and would be built in the shadow of York Minster, which would be visible from within the building because of a large window in the performance space.
While its plans are still to be finalised, Tate Harmer said it expected the scheme to deliver 3,000sq m of flexible teaching space as well as allowing for the potential expansion of an additional 1,500sq m.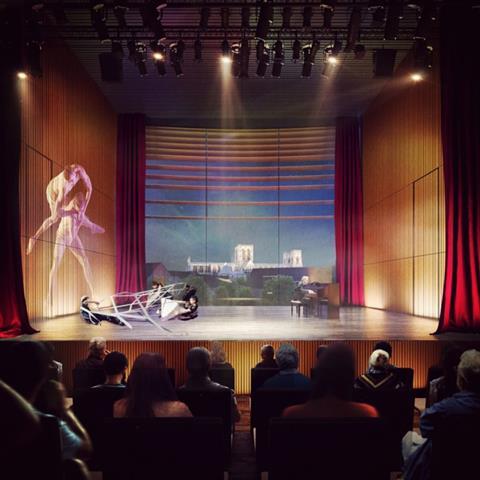 The arts centre also has a "collaborative" atrium to link the teaching spaces and auditorium, and communal space connecting the western side of the building with the university's existing design centre.
Tate Harmer partner Jerry Tate said the arts centre's auditorium would "form a beacon" at the centre of the new university's campus, while the new teaching space would be constructed with cross-laminated timber frames to create large clear spans for maximum flexibility.
"Our designs reflect the ambitions of the university to significantly improve student learning and experience," he said. "We are looking forward to developing the plans further with the team."
York St John achieved university status in 2006, but has a 177-year history that began with the creation of York Training School.