Project combines hair salon, gallery and training academy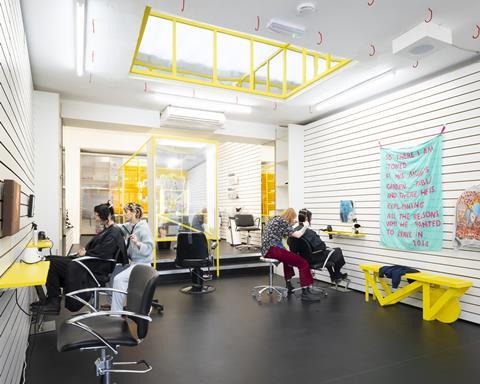 Sam Jacob Studio has completed a new premises for an experimental hairdresser that is also an art gallery.
In addition Jacob has curated the first show in the space, featuring Assemble, OMA co-founder Madelon Vriesendorp, OMMX Architects, DK-CM and his old FAT collaborator Sean Griffiths.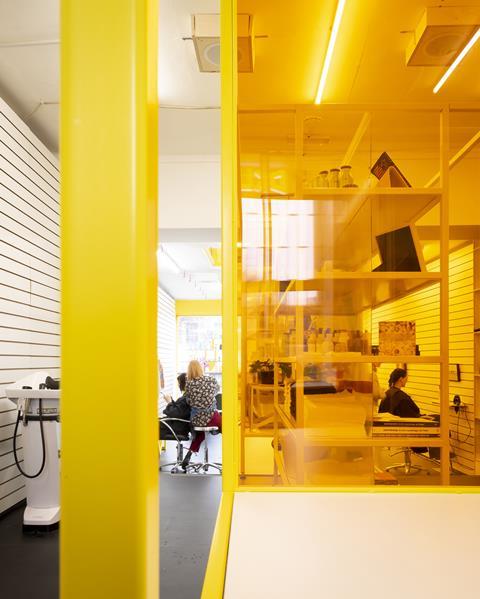 DKUK is a hair salon at Queens Road Peckham founded by Daniel Kelly who retrained as an artist and now uses his salon to train artists to be hairdressers, giving them a potential extra income stream.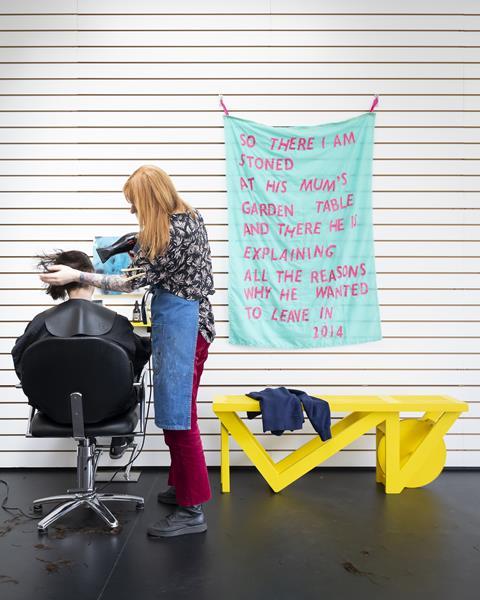 The salon itself has artworks where the mirrors would normally be. Clients only see their haircut at the end when they move to a bright yellow structure that functions as a two-way mirrored display cabinet but becomes reflective when a button is pressed.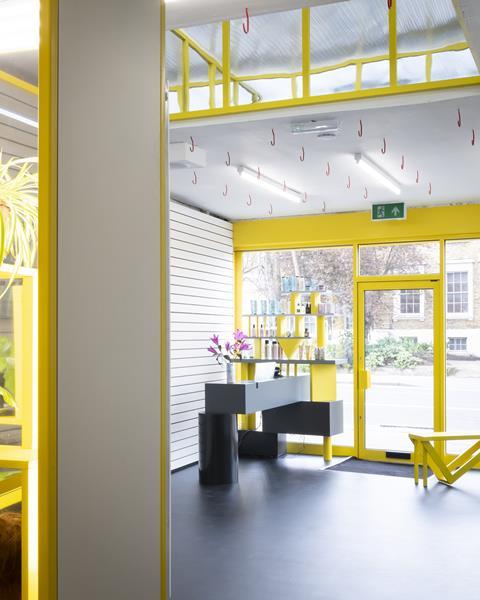 "The dual function of the vitrine and mirror embodies DKUK's double experience of salon and gallery and dramatises the big reveal after its key experience of 'haircuts in front of art'," said Jacob.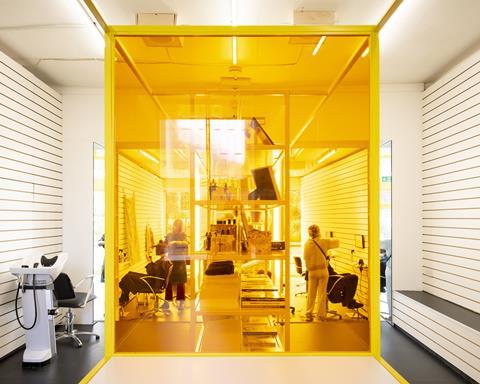 The basement level is an event and performance space as well as the training area, while the reception desk doubles as a piece of sculpture.
During the opening month the salon offered a free haircut each day in exchange for a piece of art.