Rules could become mandatory for chartered practices from next year
The RIBA has invited students, practices and schools of architecture to take part in a trial of an ethical workplace framework designed to ensure students are never made to work unpaid overtime.
The RIBA Compact could become a mandatory membership requirement for the organisation's chartered practices from January next year.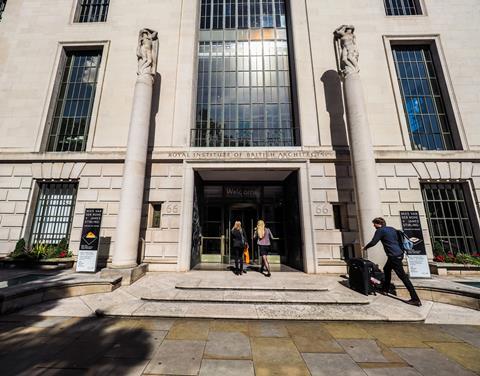 The framework includes a requirement for clear contracts for employment of students, with no unpaid out-of-hours work and effective support in achieving professional experience development record requirements.
Feedback from the pilot will help refine the framework ahead of its proposed roll-out from September 2021, when its obligations for architecture schools will form part of new RIBA validation procedures.
RIBA president Alan Jones said the launch of the Compact is an "important further step in our commitment to good employment practice".
He said: "We recognise the pressing need to support our members, practices and their employees in realising sustainable businesses, positive mental health and wellbeing, to help remove barriers to progression and provide equal opportunities for all those aiming to enter the profession."
Maryam Al-Irhayim, RIBA council student representative, added: "Architecture students and young professionals have the right to be treated fairly and safely in the workplace, and the RIBA Compact will help ensure they are supported in their journey to becoming qualified architects."
Further consultation will be carried out before the body decides whether to include the framework as a criteria for chartered practices.