Profession rallies in support of Ukrainian colleagues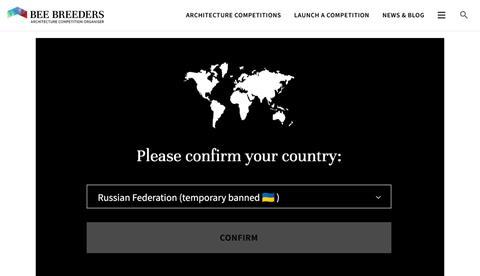 Two international organisers of architectural competitions have banned Russian architects from their contests in a protest against Putin's war on Ukraine.
Malcolm Reading Consulants told Building Design today that it was joining Bee Breeders, the first competitions platform to announce such a ban.
At the same time the leaders of architects' groups around the world issued statements expressing their solidarity with Ukraine.
Malcolm Reading, chair of major competitions organiser Malcolm Reading Consultants, said it supported the UK government's call for British companies to isolate Russia, and was "horrified by the senseless aggression and violence inflicted by Russia on Ukraine".
He said they had no clients in Russia and rarely received submissions from Russian architects, but that if they did receive competition entries from the Russian Federation "then we will return these until further notice".
Andorra-based Bee Breeders, which has run architectural contests in countries including Canada, Australia and Iceland, said no new participants from Russia would be allowed to enter its competitions until further notice.
It urged Russians to take immediate action against the Putin regime, saying: "We implore you to find the courage and ways to show your attitude towards Putin's policies and its supporters. The time has come for a resolute stance. This is the only way to put a stop to the abuse of power by this extended tyranny. We bow down to everyone who has already stood up against the aggression pursued by the Kremlin, even if it meant risking their safety and wellbeing.
"We appeal to all architects and designers worldwide to immediately refuse collaboration with organisations and individuals that do not support the sovereignty of Ukraine or receive direct or indirect funding from those with close links to Kremlin."
In one of the first such acts, the curator and artists of the Russian Pavilion at the Venice Biennale resigned from their positions, automatically cancelling their country's participation in the global art festival.
Biennale organisers praised "this noble act of courage and stands beside the motivations that have led to this decision, which dramatically epitomises the tragedy that has beset the entire population of Ukraine".
Meanwhile, RIAS president Christina Gaiger spoke for many British architects when she issued a statement expressing "support for all Ukrainian architects and citizens in the wake of the catastrophic events which are unfolding and the unimaginable situations that they are facing".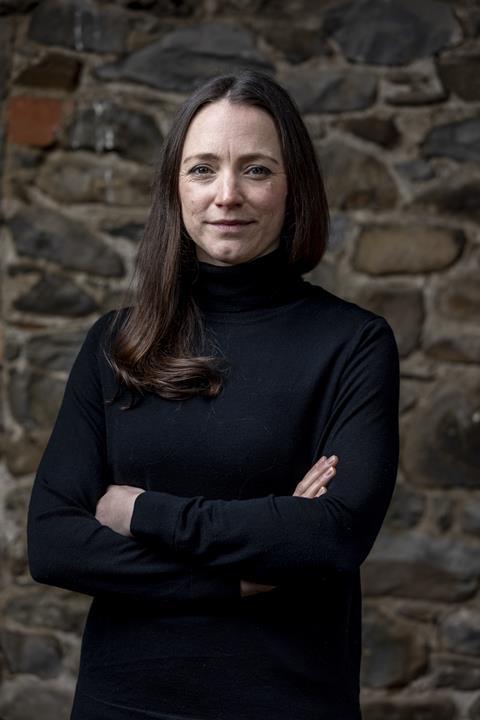 She said Scotland and Ukraine shared strong ties, including the twinning of their capitals Edinburgh and Kyiv, which are both World Heritage Sites.
She said: "As the professional body for architects in Scotland we will support Ukrainian architects and students in Scotland at this terrible time, in any way that we can. To show solidarity is critical, support for one another is essential and we join other architectural institutions and organisations throughout the world in protest."
The RIBA has not issued a statement other than to point its members to the advice on the Foreign Office website.
Ruth Schagemann, president of the Architects' Council of Europe, declared its support for the National Union of Architects of Ukraine and its members.
She said: "For years we have been developing international cooperation with partners from Eastern Europe and we want to strengthen it. We share a common history and past experiences, as well as the same challenges of the present and the future.
"We believe that support for each other among architects in Europe is fundamental, both for the development of our organisations in times of peace and in the event that one of us is affected by a crisis."
José Luis Cortés, president of the International Union of Architects (UIA), also expressed "unwavering solidarity with all those affected" and condemned the violence.
"The UIA was founded in 1948 – after the Second World War – to unite architects around the world and actively participate in the reconstruction of devastated cities and villages. We continue to believe that the greatest obligation of humanity is the preservation of peace."
He also called for the protection of the "invaluable architectural heritage threatened by this conflict".
Responding to a question about whether the war would have implications for British architects working with Russian clients or on Russian architects' ability to join the UK architects' register, an Arb spokesperson said: "The news from Ukraine is deeply worrying and we offer our solidarity and sympathy to all Ukrainians.
"Unless the law is changed or formal guidance from government updated in response to the Russian invasion of Ukraine, as a statutory regulator our role and the way in which we carry out our core functions, including registration and our disciplinary function, will remain the same.
"However, we will be monitoring any further developments closely and consider implications for architects wishing to register in the UK and any new guidance which may be required."
Building Design has approached other competition organisers to ask about their stance on Russian entrants. This story will be updated as they respond.
Postscript
Let our newsdesk know what decisions your practice is making as a result of the war in Ukraine: contact@bdonline.co.uk