Council-placement scheme counts former Fosters partner and Marks Barfield director among 30-strong new cohort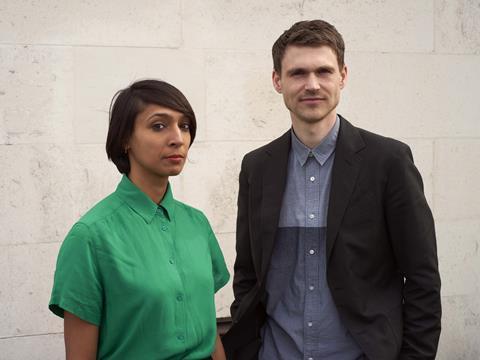 A project designed to share private-sector architectural talent with local authority planning departments and other public sector bodies has quadrupled in scale over the course of its first two years, organisers said.
The Public Practice scheme was launched in 2017 with a cohort of 17 architects and planners taking up 12-month placements at local authorities. Its just-confirmed third cohort will bring the total number of participants up to 84, the social enterprise said.
Among the 30-strong latest intake is former Foster & Partners director Rafe Bertram, who is joining Enfield council as the sustainability lead for the authority's Meridian Water regeneration project, and former Marks Barfield director Magali Thomson.
Thomson, who left Marks Barfield in the summer to concentrate on her role as a consultant architect at the Children's Trust charity, will lead on the public realm transformation for a new children's cancer ward at Great Ormond Street Hospital.
RIBA trustee Selasi Setufe, co-founder of Back Females in Architecture, will be working for both Barking & Dagenham council and its wholly owned urban regeneration company Be First to help support community-led housing on small sites across the borough where she grew up.
Joining them in the latest cohort will be professionals from Projects Office, PTEa, Spacemakers and Stanton Williams.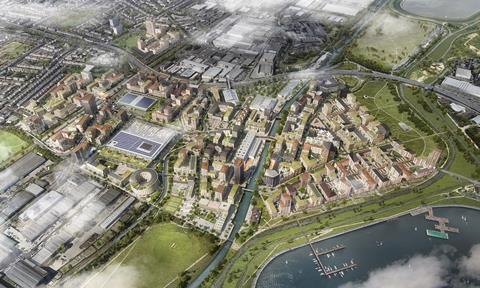 Public Practice chief executive Finn Williams said the project had faced initial scepticism that working in local government would attract interest from private-sector professionals, but that more than 660 applications had been received over the past three years.
He added that one-third of the latest cohort were from BAME backgrounds and one-third of applications were over 40. The scheme also places private-sector town planners and surveyors with local authorities.
"The strength, depth and diversity of this third cohort is further evidence that perceptions of public planning are changing," he said.
"It's encouraging to see that the programme is attracting exceptional built environment practitioners at all stages of their careers, and from a wide range of disciplines.
"They're joining the public sector because it offers opportunities to work with and for local communities, at a scale that can have an impact on the urgent challenges we all face – from the climate crisis to the lack of affordable housing to spatial inequality.
"We're in awe of the public purpose and ambition of the authorities creating these new roles. It's time to give greater recognition to the vital, often innovative work being done by local government all over the country."
Paul Karakusevic – founding partner at Karakusevic Carson Architects – said he believed Public Practice was a vital initiative at a time when local authorities were seen as having an increasing role tackling the housing crisis through providing new-build social-rent homes.
"The challenges of building truly affordable housing and improving local council infrastructure are well known, but local authorities can play a key role in direct delivery of high-quality housing and design excellence and this additional resource and learning will help them," he said.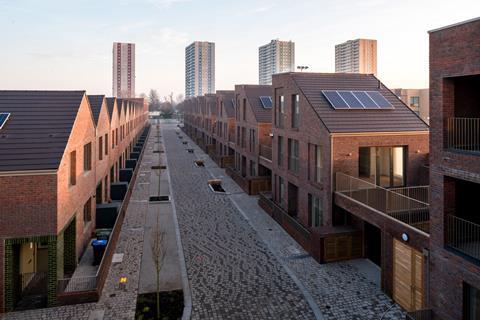 According to Public Practice chief executive Williams, all but one of the 17 associates from the first cohort took the decision to continue working within the public sector beyond the end of their placement, while the second cohort only began their year-long placements in April this year.
Public Practice has now moved to introducing new cohorts of professionals every six months. The application deadline for the next wave – which would start in April next year – closes on November 25.