Hawkins Brown, AL_A and Studio Egret West staff among latest cohort of placements

Social enterprise Public Practice has announced the largest placement of private-sector architecture and planning professionals in local authority roles in its five-year history.
It comes against the backdrop of billions of pounds of government money being allocated to grassroots placemaking projects, but a lack of expertise to deliver them in council planning departments.
Public Practice aims to help fill skills gaps in under-resourced authorities by lining up private-sector professionals for one-year placements. It said 41 architects and planners were taking part in the project's latest wave.
They include Hawkins Brown architect Kelly-Marie Rodgers; 5plus architect Mark Stancombe; Abigail Patel of Buttress Architects; and Newcastle University lecturer and Burd Haward Architects staff member Noor Jan-Mohamed. Staff from Studio Egret West, Allies & Morrison, AL_A, Jestico & Whiles, Karakusevic Carson Architects and Glenn Howells Architects have also taken up placements.
One-quarter of the latest cohort will be working in northern local authorities, following Public Practice's expansion beyond England's south east – funded with £200,000 from Homes England and the Department for Levelling Up, Housing and Communities.
Public Practice has now placed 264 private-sector professionals in public-sector roles since it was set up in 2017. The growth in its operations comes against the backdrop of the government's levelling up agenda, which has seen around £8bn allocated to improve "left behind" places via the Towns Fund and the Levelling Up Fund.
But the project also comes in a context of huge pressures in local authority planning departments.
A Public Practice survey conducted earlier this year found that attracting skilled staff was the largest recruitment issue faced by 79% of local authorities. Over the past decade there has been a 24% reduction in the local government headcount. Meanwhile planning departments have been disproportionately affected by spending cuts.
Last week David Feeney, the chief planning officer at Leeds City Council, told members of the authority's audit committee that his department did not have enough resources to meet all of its functions.
However, the Public Practice survey suggested that finding the people with the right placemaking skills was a bigger problem than finding cash to hire them. Only 46% of respondents said a lack of finance to pay for the required staff was a recruitement issue.
"Digital and data" topped the list of placemaking skills that are in short supply, with 64% of respondents identifying them as a problem area.
Architecture, urban design and masterplanning was second on the list, with 62% of respondents identifying skills shortages.
Public Practice chief executive officer Pooja Agrawal said the government's Towns Fund and Levelling Up Fund had created "exceptionally interesting" opportunities for placemaking professionals.
"However, it is clear that local authorities have substantial skills gaps and are understandably concerned about delivering these projects on the ground amidst growing political and economic uncertainty," she said.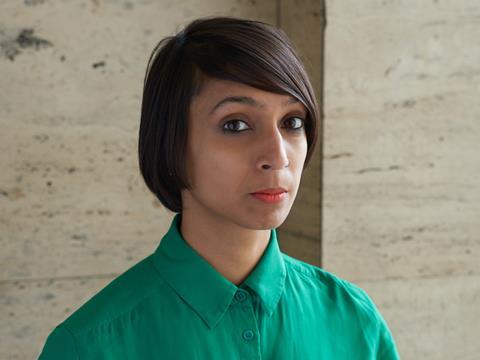 "Our Resourcing and Skills Survey, shows that the biggest recruitment barrier councils face is attracting the right people with the right skills to meet their ambitions.
"Public Practice can help to fill that gap by bringing private sector placemaking expertise into the public sector. People who want to come in and make a difference to places local to them and towns and cities across England. More than nine-tenths of Public Practice associates stay in local government after their initial placement ends."
Paul Karakusevic, founding partner at Karakusevic Carson, is a supporter of the Public Practice project and said its expansion was timely.
"Alongside their growing cohort of architects, planners and built environment professionals, their new partnerships with city regions and local councils will help new housing design and delivery alongside improved public facilities and infrastructure," he said.
Hawkins Brown's Kelly-Marie Rodgers is joining Greater Manchester's GreaterSport organisation as strategic lead for healthy active places on a 12-month placement as part of the latest cohort.
She will work with designers, planners and communities across the 10 boroughs to create more active and healthier places by spreading good practice.
Noor Jan-Mohamed's placement will see her work as a senior planning and project officer on a North of Tyne Combined Authority programme that aims to improve shop vacancy rates by improving the high streets in Newcastle's East End.
Buttress Architects' Abigail Patel is joining the Lake District National Park Authority on a 12-month placement as delivery lead for the Windermere Gateway project. Its objectives include improving the town's railway station, creating better walking and cycling connections and delivering new homes and commercial space.
Mark Stancombe's placement will see him join Warrington Borough Council from 5plus. He will work as an urban design officer focused on masterplanning and helping to embed a new design code aimed at creating beautiful and well-designed development.