Making the transition from private practice into the public sector brings professional rewards and new challenges, writes Bryony Henson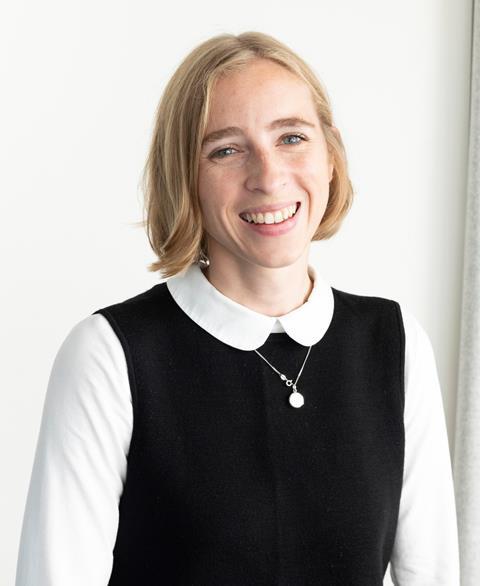 I'm a qualified architect with 10 years of experience in housing and regeneration and I'd been working in architecture for some time before I decided I wasn't going to pursue a conventional path. Despite enjoying being a designer, I've always been more interested in the contextual issues that inform architectural decision-making than in the details of built construction.
I've consequently developed my career in residential-led masterplanning and have specialised in early-stage projects including bids, feasibility studies and planning applications for a range of contexts including dense urban infills to brownfield and greenfield sites. I'm fortunate to have worked with a range of public and private sector clients and gained commercial experience working with housing developers.
Through working on masterplan projects, I came to recognise that development briefs are often set by policy, sometimes years in advance of our involvement as consultants. This led me to feel limited by my scope as a designer to meaningfully engage with contextual issues outside of the red line boundary.
My main motivation for joining the public sector was to therefore expand the scale and scope of my work with an organisation that represents society's complex interests. I'm fascinated by the extent that policy and urban planning informs the daily workings of our lives and I think planning authorities have so much influence on the quality and ambition of placemaking.
I work in Ealing's area regeneration team which is focussed on working with public and private stakeholders
Public Practice launched in 2017 but I decided to first complete my training and I eventually applied in 2021 which is when I secured a role as a Senior Regeneration Officer at Ealing Council.
As an officer, I've been fortunate to fulfil my ambition to work upstream and have had the opportunity to write project briefs, lead projects and contribute to the council's developing Local Plan. I work in Ealing's area regeneration team which is focussed on working with public and private stakeholders to develop regeneration programmes for Ealing's seven towns.
A major focus of our work is engaging with members of the public to learn of how and where residents and business owners want to see investment in their towns over the next fifteen years. A lot of our work is during the early stages, as we take a holistic and long-term view on the socio-economic future of large geographical areas.
Qualifying as an architect definitely isn't necessary to pursue a career in regeneration, but my private sector training has provided me with the experience to identify key design, statutory and financial considerations that determine the scope for development. I draw-on my private sector experiences in the most unexpected ways and constantly consider how my work will be received by various design, technical or commercially-driven stakeholders.
It's been surprising to learn of the depth of impact that officers have
The most enjoyable part of my role is developing briefs for a vast range of projects including 20-minute neighbourhoods, innovation districts, sheltered housing initiatives and draft site allocations. All of these projects have been informed by public engagement and/or by analysis of the social, environmental and economic benefits that they'll bring to residents.
Collaboration with a wide range of public and private stakeholders is therefore necessary and it's typical to be in daily contact with colleagues from a range of different services. I also work with local councillors, public organisations, business owners and various other members of the public about numerous different projects.
It's been surprising to learn of the depth of impact that officers have and to learn of the range of initiatives that the council is involved with. Sometimes this can be challenging because the council is extensive and everyone's incredibly busy, so it can be difficult to navigate. But I'm learning to work with more foresight to allow more time for meaningful collaboration with colleagues.
Professional support provided by Public Practice's year-long learning and development programme has been valuable in providing guidance on how to navigate challenges whilst working in this new sector. Beyond this initial support, I think the overarching benefit of the programme is the legacy that it leaves in the professional relationships, valuable information-sharing and opportunities that arise from being part of a network of industry specialists.
I know the alumni network will continue to provide me with an ongoing source of professional support and inspiration for many years to come; a legacy that is wholly unique.
Postscript
Bryony Henson is a Public Practice associate and senior regeneration officer at Ealing Council.
Would you like to use your skills for public good? Public Practice will be looking for placemaking professionals to apply to the Spring recruitment round between 14th April 2023 and 31st May 2023. For more information on how to apply to The Associate Programme, click here.