Working on building conservation in the public sector offers a varied and rewarding career path, writes Rebecca Eng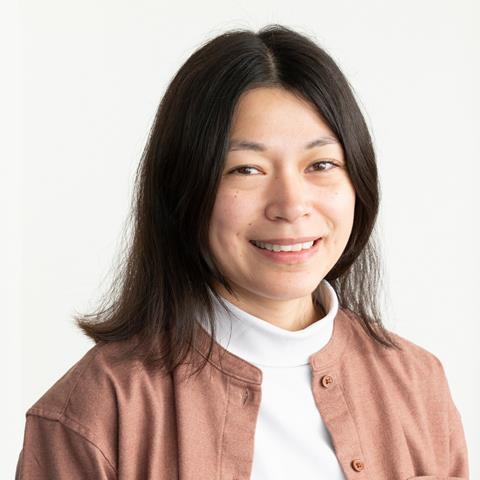 Having followed an academic and career path that, on the face of it, has been fairly 'squiggly', I have now found personal and professional alignment in the public sector, and in building conservation. While it might not have been a neat trajectory, I realise it has both resulted in, and emerged from, interrogating and finding value.
My interests have always spanned the personal and the political, the micro and the macro, and the structures that determine how and where different communities can dwell. A bit of this is derived from being told I'm an 'ethnic minority', while part of the 'global majority', and having lived and travelled around the world; a lot is due to my education, and thinking, reading and talking to different people.
After struggling to grapple with many questions and contradictions when working towards my Master of Architecture – and co-founding an artistic spatial practice, completing an MA in Cultural Studies and working in various customer service roles – I returned to architecture, motivated to work on the delivery of social housing. I worked on housing for local authority and housing association clients, familiarising myself with planning policies, the Building Regulations and the history of social housing in the UK.
This was while living on the Brandon Estate in Southwark, and visiting other impressive housing estates across London: all planned, designed and delivered by the London County Council (LCC) and other ambitious public architecture and planning departments through the twentieth century. These experiences shaped my thinking, which was further complicated by meeting people who were resisting the demolition of their homes.
Later, I found working on a listed building consent application for a small community project a refreshing change. While researching Longfield Hall, formerly owned by Lambeth Council, I discovered it had been home to The Dark and Light Theatre, the first Arts Council funded black-led theatre company, and the Black Theatre of Brixton in the 1970s (an important aspect of the building's historic interest not mentioned in the List Entry).
>> Also read: How I found a fulfilling career as an architect
For various reasons, I hadn't previously felt the heritage sector was somewhere I could fit in. But I came to realise it was a space where I could more directly integrate my background and interests: philosophy and cultural theory; architectural history, design, craft and construction; and planning policy and law. I was also motivated by a thought: 'Couldn't I learn to properly understand and work with the country's most significant existing buildings, and then apply that knowledge across the 'less valued' existing building stock?'
I qualified as an architect while working on the transformation of a derelict Grade II listed building into a new private members' club, from concept design to construction. It was a rewarding and challenging experience, supported by being in the Heritage & Culture sector of a leading multi-disciplinary practice. The company portfolio includes a number of very high-profile projects for public and private sector clients. I attended the RIBA Conservation Course, and initiated discussions on the sustainable retrofit of historic buildings.
For nearly a year, I also spent one day a week at Harrow Council to manage and report on their Design Review Panel. This included reviews by Greater London Authority (GLA) Mayor's Design Advocates, for projects led in-house by Harrow's Economic Development team and partially funded by the GLA Good Growth Fund.
One of these was for the Harrow Arts Centre, centred on bringing redundant ancillary buildings and spaces, in the setting of the Grade 2 listed Elliot Hall, back into use. The integrity of officers and panel members, all trying to optimise schemes on the behalf of local people, clarified that I wanted to work in the public sector at a more strategic level.
Through the Public Practice programme, I became the Heritage and Conservation Lead at the Royal Borough of Kingston, where my role is now permanent. I relish having a job where I can demonstrate and develop my passions for the historic environment and creating sustainable and inclusive places for all.
No day is ever the same working at the council. One minute I am reviewing a planning application, or working on the evidence base for the new Local Plan; next I am programming a series of new conservation area appraisals to be developed in-house with local groups and residents, or speaking with other officers about a council-led capital project; then briefing councillors, or going on a site visit, before returning to my desk to write a committee report.
Being part of a Public Practice cohort meant being part of a support network of like-minded people, all doing a crash course in 'how Local Government works' while jumping right into some big projects and tasks. While we had our different specialisms, we found common challenges. Aside from navigating the politics and governance structures of such large organisations, the biggest of these is having to do all of this with limited resources, against competing priorities.
What I enjoy and appreciate most about my role is the variety, the challenge, the opportunity and the responsibility. I was conflicted with the idea of having responsibility for the built environment when at university. But my job is to be collaborative, critical, optimistic, resourceful, creative and balanced; and ultimately, to not only conserve some of the country's most important heritage assets for future generations, but to help establish what is of most value to the borough.
>> Also read: We need to retain more of our existing built environment, but not through a Grade III listing
Postscript
Rebecca Eng is a Public Practice associate and a heritage and conservation lead at Royal Borough of Kingston upon Thames