Pilot project approval hailed as 'significant milestone'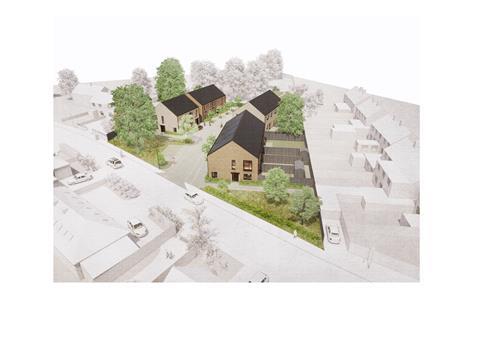 Pollard Thomas Edwards Architects has won planning for the first pilot Passivhaus council homes project in Cambridge.
The development at Fen Road, East Chesterton will provide 12 low-carbon new council homes for local families, comprising 8 two-bedroom homes; 2 three-bedroom homes; 1 three-bedroom wheelchair-adapted house and 1 four-bedroom wheelchair-adapted house.
The Cambridge Investment Partnership - a joint venture between a Cambridge council and housebuilder Hill - submitted two separate applications for timber-frame council homes in March, one for this site, which is currently vacant, and one for six homes on Ditton Fields, which is still in planning. A third site is also understoof to be in the pipeline.
The schemes will include electric car charging points, secure cycle parking provision and new trees.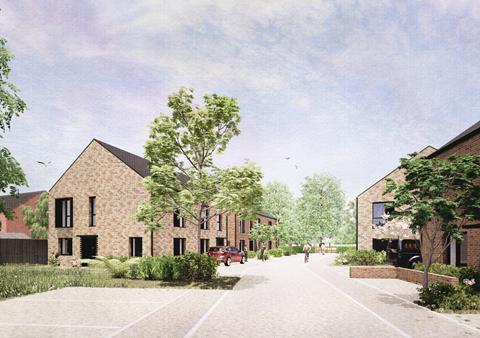 Tom Hill, regional director of Hill, said it was a "significant milestone", adding: "The aim of this pilot scheme is to allow us to explore the delivery of cost efficient low carbon housing for the future in terms of up-front building costs, ongoing maintenance costs for as the council and low bills for residents."
Cambridge council said the low carbon homes were part of its commitment to tackling the climate emergency.
Mike Todd-Jones, executive councillor for housing at the council and CIP board member, said: "These homes will be delivered to a very high standards of environmental sustainability in and will also contribute towards our goal to be a zero net carbon council in the coming years."