Homes designed by Smith Scott Mullan Associates were costing over a third more than standard equivalents
A Scottish council's plans to build council housing to Passivhaus standards have been paused due to their high costs.
Midlothian Council's plan to build 182 green council homes was the largest Passivhaus housing development programme in Scotland and would have helped it towards achieving net zero by 2030.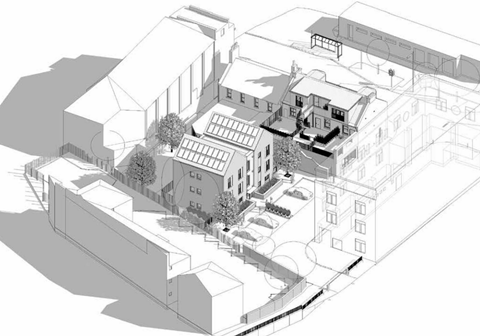 But a recent report to councillors on recent builds and ongoing sites showed the Passivhaus homes were costing significantly more than ordinary homes.
Passivhaus homes in Dalkeith and Newbattles designed by Edinburgh practice Smith Scott Mullan Associates were costing more than £300,000 each.
In Newtongrange, where homes were being built to a non Passivhaus standard, homes were coming in at an estimated £183,000 per unit.
The report to councillors said: "Passivhaus is an internationally known standard with exceptionally high energy efficiency working to achieve buildings close to Zero Carbon and in turn address fuel poverty issue in a time of ever-increasing fuel bills."
Stuart McKenzie, an SNP councillor who is the administration's housing spokesperson, moved a motion which called for a pause on any future development commitments using Passivhaus standards.
Councillors agreed to the resolution, with future developments to be paused until a report could be brought to members with more information on the matter.
Smith Scott Mullan Associates has been contacted for comment.