Practice wants to add seven storeys to consented block and ditch co-living scheme for hotel
PLP Architecture has reworked its proposals for a co-living tower in Stratford and is looking to reconfigure the development as a hotel – and add seven storeys.
The practice originally sought consent for a 30-storey development at the High Street site with a scheme drawn up for The Collective that featured 213 co-living units, 214 serviced apartments, guest lounges, restaurants, and business incubator space.
PLP's 2015 proposal was radically reworked to a 15-storey co-living scheme that won the backing of local planning authority the London Legacy Development Corporation in 2017.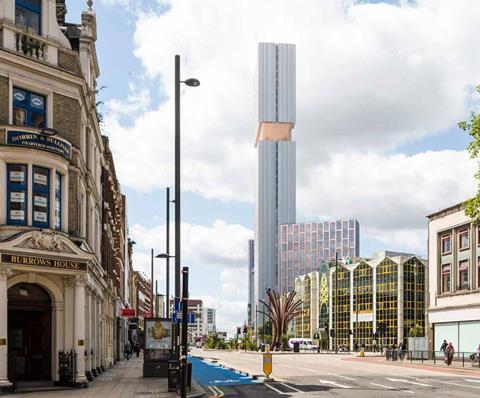 Now PLP and The Collective are seeking consent for a revised version of the 2017 scheme that adds seven storeys to the development and would deliver a 287-bed hotel and 780 sq m of co-working and incubator space.
The 0.64ha site, next to the Builders Arms pub, currently houses a selection of two-storey commercial buildings and a car rental company.
Documents supporting the application, validated by the LLDC last month, said discussions were ongoing with the Greater London Authority regarding the 2017 consent. But they added that The Collective, which operates a shared-living development in west London that PLP designed, was seeking other uses for the Stratford site.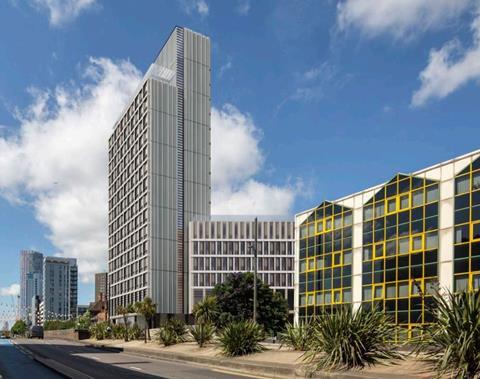 "The Collective have since diversified their business model and product line to include a short stay offer, which forms part of the company's aspirations to create a global membership community," the project's planning statement said.
"The short stay offer is what The Collective now wish to bring forward for the site."
The Collective currently offers a variety of long-stay private rooms for rents that vary depending on how long residents commit to stay.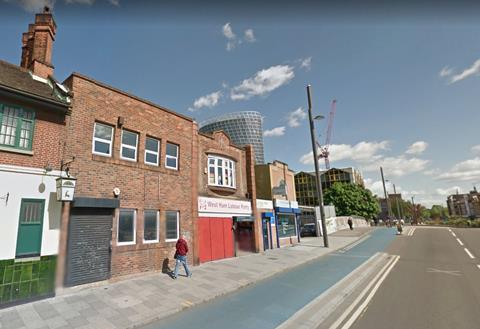 Its cheapest rate at the Old Oak base is £250 a week for an en-suite room with a kitchenette, when residents commit to a stay of 12 months. Prices at its Canary Wharf base start from £330 a week.
The business is due to open a third co-living centre in New York next month.