Twenty-two-storey High Street scheme recommended for approval by planning officers
PLP Architecture's plans for a 22-storey hotel-led development in Stratford are set to be approved by the London Legacy Development Corporation.
The practice won LLDC backing for a previous version of its Stratford Collective proposals in 2017 – when the scheme ranged in height from four to 19 storeys and was focused on providing co-living units and incubator space for new firms.
LLDC planning officers are recommending approval for a new incarnation of the scheme which features a 287-bed hotel and 768sq m of co-working and incubator space.
Application documents said the developer had diversified its business model since the earlier scheme won a resolution to approve from the LLDC's planning decisions committee and now wanted to pursue a "short stay offer" at the 0.12ha site.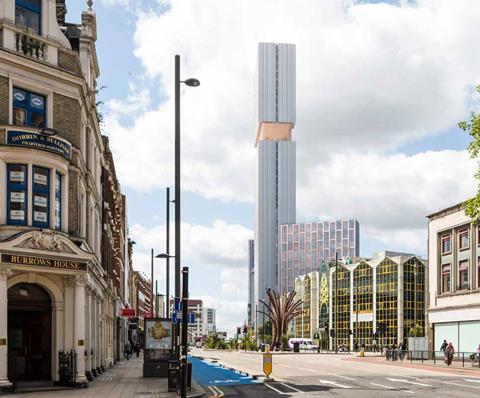 LLDC planning officers said PLP's latest design – which is 11m taller than the scheme approved in 2017 – followed the "same principles" as the earlier scheme for the site, which is next to the Builder's Arms pub.
"The key priorities for officers were to retain the elegant slenderness of the tower with a clear set-back at the top and to create a strong differentiation between the lower and taller elements," a report to the planning decisions committee said.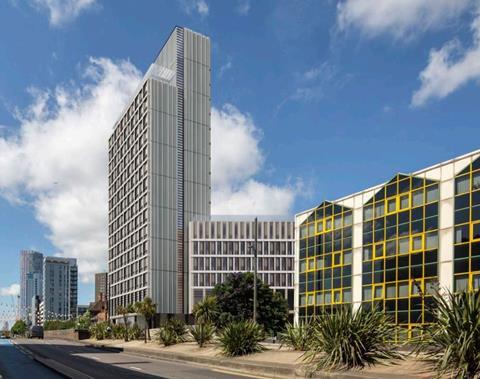 "Whilst the tower element is taller, officers consider the change in the impact on views from the co-living scheme to be acceptable and relatively modest, particularly when viewed against the backdrop of the 97m high Eleanor Rosa House [designed by Hodder & Partners].
"The likely overall effects on townscape character, views and heritage settings are considered to be acceptable given the high architectural and urban design quality integrating successfully with the existing buildings and spaces in the surrounding area."
They concluded that although the development is just 70m away from the St John's conservation area – which covers the heart of Stratford – the bulk, height and massing of the scheme would have only a "low adverse impact" on views and setting.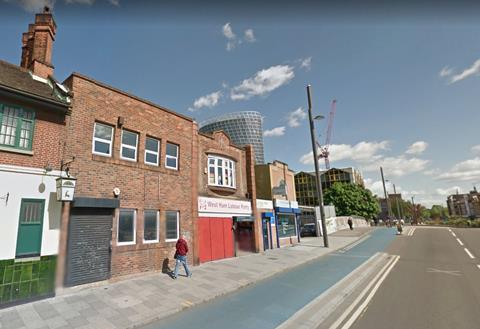 "The development would much improve and enhance the existing streetscape and complement the emerging developments with Stratford," they said.
Government heritage advisor Historic England gave no observations on the proposals, saying it was content for the LLDC to deal with the scheme in line with its own policies.
The authority's planning decisions committee meets at 6pm on December 18.