Government's 10-point plan is not enough, says profession
Architects have given a luke-warm reaction to the government's 10-point plan to achieve zet zero carbon by 2050.
They accuse the prime minister of not doing enough to tackle the 40% of emissions generated by the built environment. In the details released so far there is a heavy emphasis on decarbonising the energy networks and transport, with the built environment far down the list at point seven.
Former RIBA president and chair of housing specialist HTA Design Ben Derbyshire tweeted: "The plan is a start but not quite a green industrial revolution. #BuildHomesBuildJobsBuildInnovation by investing in #Modular #DfMA [design for manufacture and assembly] for #SocialHousing made in the north?"
Jerry Tate, founder of Tate Harmer Architects, who is speaking at Building Design's Net Zero Live event today, called for a greater emphasis on embodied carbon in the built environment.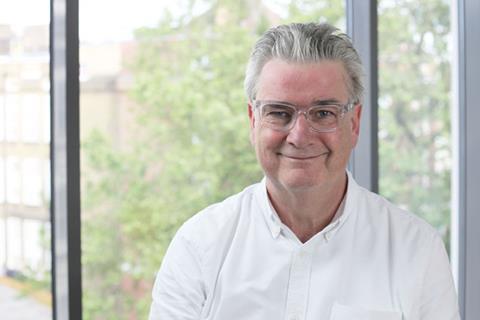 He said: "All of the PM's point are welcome but in terms of the building environment I think we have to implement now a statutory test for embodied carbon if we are going to achieve true net zero carbon buildings.
"Otherwise the incentives on a project are all directed towards operational carbon which is only 50% of the problem. For example there really should be a clear process for rewarding developers who retain and refurbish buildings ahead of demolition, or those who focus on local sourcing of building materials."
In his presentation at 11am today, he will demonstrate the difficulty of sourcing sustainable products within the UK, let alone within a tight radius of a particular project.
Alan Jones, the current RIBA president, said: "It's positive to see the PM recognise the need to tackle the UK's housing emissions crisis. That said, we need a long-term plan – a National Retrofit Strategy – that includes fresh thinking such as a new stamp duty policy to encourage homeowners to invest in sustainability.
"When it comes to energy efficiency, our homes are fundamentally below the mark, and this will only be made more obvious by the changes in working habits brought about by the covid-19 pandemic."
Sally Lewis, founder of housing architect Stitch, said: "Great soundbites but woeful investment. Fuel cars banned from 2030 is a fantastic win. In 2014 the Daily Mail ran an article saying banning cars by 2040 was unrealistic. When change happens it happens fast. But the investment announced today is simply not enough, particularly on offshore which would be the real game-changer."
Robin Nicholson, a partner at Cullinan Studio, added: "No surprises and better late than never as COP26 won't wait and unless we have delivered something by then, like a zero carbon schools programme, we will have missed the opportunity to regain our green global reputation. We need the detail and assurance that this is new money and fairly instant regulations."
Rory O'Hagan, director at housing specialist Assael Architecture, welcomed the government's announcement of £1bn of investment into making new and existing homes more efficient.
But he said: "The government has to ensure that homes are being powered by sustainable sources, but also that we are building energy efficient homes and retrofitting existing housing stock. By embracing offsite manufacturing and sustainable technologies such as solar panels, energy-storing batteries, ground-source heat pumps and specialist ventilation systems to ensure homes generate more clean energy than they use, we can significantly reduce the environmental impact of buildings, while creating thousands of green jobs in the process."
Adam Strudwick, principal at global practice Perkins & Will, which last month pledged to deliver net-zero interiors and fit-outs for its commercial tenants, said there needed to be a "green interior revolution" in offices, homes and shops.
"The built environment is responsible for 40% of UK carbon emissions; clearly, that needs to change," he said.
"Alongside delivering net-zero new homes and buildings, updating the insides of existing offices, shops and hotels will be just as vital to reaching the UK's 2050 net-zero targets.
"It also provides a valuable opportunity for the government to educate industries on the definition of 'net-zero'. Encouraging a focus on both operational and embodied carbon will be vital. The government should recognise that innovative design can play a fundamental role in significantly reducing a building's environmental footprint and creating places that are truly energy efficient from cradle to grave."
He also called for incentives for large multinational firms and tech companies, which are voraciously buying existing property, to retrofit buildings from the inside out.
Jamie Bishop, director of Hackney-based Fleet Architects, tweeted an alternative 10-point plan: "Food tech; Mixed modal transport infra (not cars); Urban planning (place not space); Offsite construction (not red boxes); Green energy (not capture); Integrated care and wellbeing; Circular economy; Education (Science); Education (Arts); Education (Vocation)."
Victoria Hills, chief executive of the RTPI, warned that a place-based approach to transport decarbonisation was essential if the government's aims were to be delivered successfully.
To bring forward the switch to electric vehicles to 2030 the government first needs to look at a shift to more sustainable behaviours by reducing overall travel demand and increasing the use of sustainable travel, she said.
"As our progress towards net zero carbon reshapes the built environment, it is only with effective spatial planning that we can ensure that benefits are maximised and that the transition is just, leaving no one behind," she added.
Interested in Net Zero?
Today and tomorrow, Assemble Media Group, Building Design's publisher, is hosting a free event, Net Zero Live.
It kicks off this morning with Jerry Tate, founder of Tate Harmer Architects, talking about the need to tackle embodied carbon.
Just some of the other topics that will be discussed through the two-day programme are delivering net zero from construction techniques through to operational use, designing for embodied carbon from material specification through to repair and maintenance and what clients want from costs to impacts and understanding planners' agendas.
Highlights include three live panel discussions, a key note interview and the exclusive release of the first three parts of Building Boardroom's nine-part report on net zero, which includes insight from six leading clients.
For more information and to register click here.