Isle of Man ferry terminal will move 800m north of Three Graces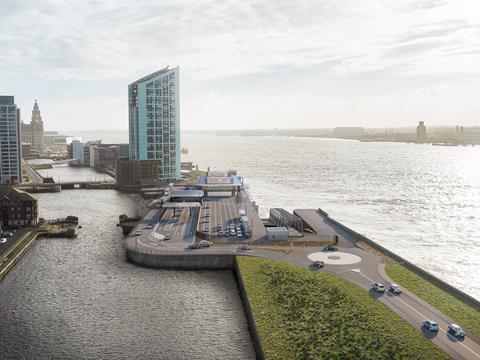 The Manser Practice has won planning for a £30m ferry terminal on Liverpool's World Heritage waterfront.
The passenger terminal, serving the Isle of Man, will move a few hundred metres north from its existing location at Pier Head, beside the Three Graces, to Prince's Half Tide Dock, beside AFL Architects' 27-storey Alexandra Tower.
Work is expected to start on the project, part of a £5bn waterfront regeneration scheme, this summer and be completed late next year.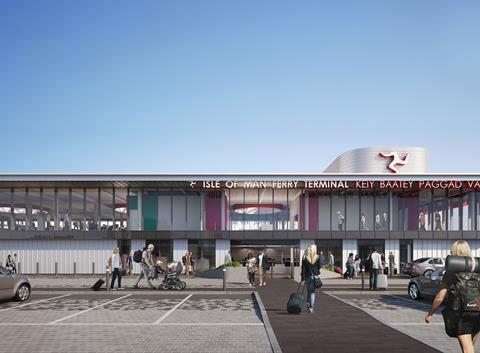 The terminal has been designed to be used by the Isle of Man Steam Packet Company's Manannan ferry which can carry 850 passengers and 200 vehicles on the three-hour journey to Douglas – but also to handle larger boats.
The pedestrian route is organised alongside the fully glazed upper level, giving people views to the ferry they are about to board, across the Mersey and to the city. The roof and ground level will be clad in hard-wearing zinc punctured by three circular rooflights to illuminate key spaces below.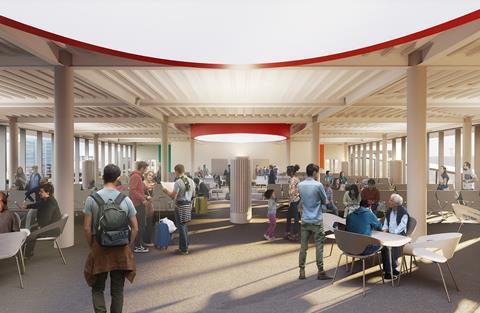 A small shop and café will be located at the ground-floor entrance with a larger café in the first-floor departure lounge.
Project architect Chris Coupland said: "This project signifies the culmination of nearly two years' hard work to create a design that respects the site's heritage and its standing as a World Heritage Site, while continuing the historic marine uses of the waterfront.
"We have masterplanned the whole site which has been finely tuned to passengers' movement. Our aim has been to bring a clarity of design and organisation to the site and building. We look forward to the design being realised."