Eight-storey scheme will have some public access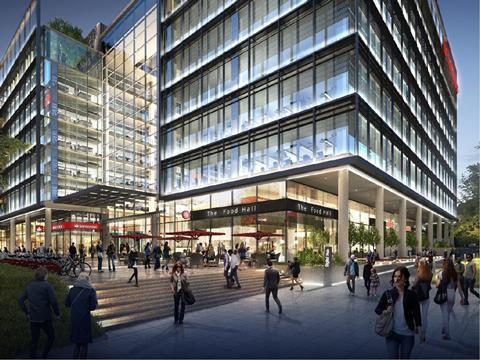 LOM has got the all-clear for Santander's £150m UK technology hub in Milton Keynes.
The eight-storey building will bring together Santander's employees, who are currently spread across four offices.
It will provide 5,000 workstations spread across 37,000sq m of open-plan office space and arranged in four blocks. These are connected by three atria which allow natural light into the building.
Topped by a roof terrace, the scheme will also contain publically accessible shops and cafes, a community hall, auditorium and co-working space.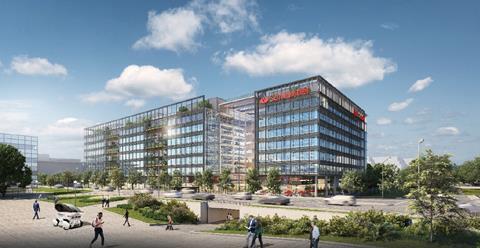 Located in the business district of central Milton Keynes, the "digital banking hub" will replace the existing Santander Grafton Gate office in Midsummer Boulevard and the Grafton Gate car park.
Santander described it as a response to the digitalisation of the banking sector and part of the bank's strategy to adapt to changing technology.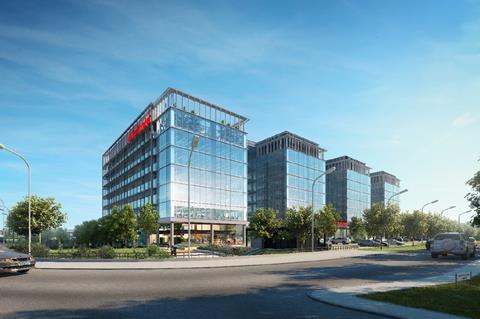 Work should start on site in October and complete in 2022.
The developer, Osborne & Co - the firm Shard builder Flan McNamara joined after eight years working for the late Irvine Sellar - is also set to deliver Santander's new £75m contact centre and operations hub in Bootle.