Jack Carter appointed after impressing contractor on London Bridge job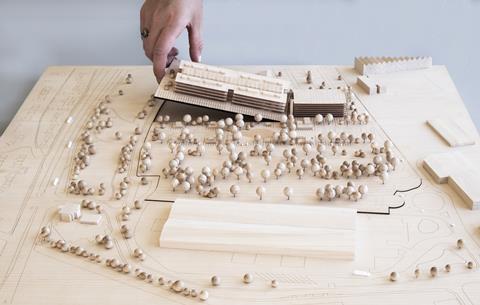 Jack Carter Architects has won planning for a £75m call centre and offices for Santander in Bootle.
The design, featuring a composite of CLT and a steel frame, will replace existing offices to rehouse 2,500 staff. Construction is set to start in March 2020.
Carter's practice (JCA) was brought in last year by builder Osborne & Co because he impressed one of its directors, Flan McNamara, the man who built the Shard. They worked together on the News Building at the foot of the Shard when Carter was lead architect working for Renzo Piano Building Workshop (RPBW). Carter was based for several years in Piano's Paris office.
McNamara said at the time: "My first choice as architect for our proposal on the Santander Bootle scheme was Jack Carter, given my very positive experience of working with him at London Bridge Quarter on the News Building.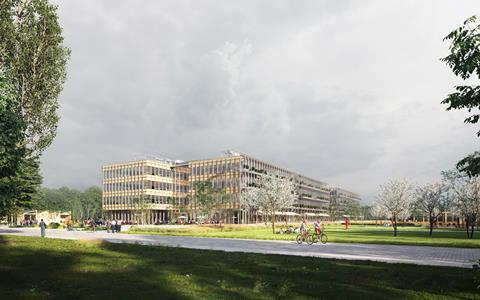 "The scheme we have developed with Jack and our client is a very sensitive response on what is a very important site for Santander UK."
Another veteran of the wider London Bridge scheme, Shard architect William Matthews, also left RPBW to set up his own practice. Among the projects he has worked on since are revisions to the Paddington Pole and the vertigious bridge at Tintagel Castle in Cornwall.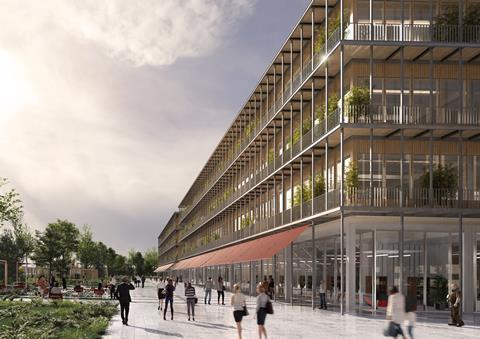 The Bootle project will provide 220,000sq ft of office space and will include a community bank branch and landscaped grounds that will be open to the public.
The offices are designed to accommodate around 2,500 staff and will provide flexible workspace and meeting rooms over four floors with staff facilities to include a ground-floor gym and restaurant.