Multiple RIBA award winner tells of how he 'sort of' came to the profession from music, maths and drawing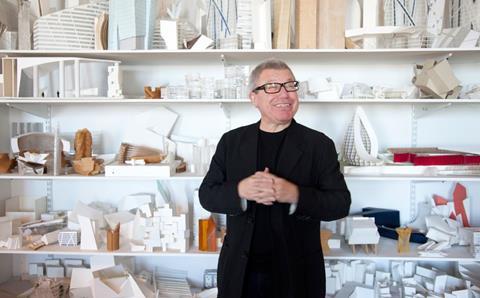 Daniel Libeskind has told of how he never dreamt of being an architect as a child, but eventually came around to the profession following persistent encouragement from his mother.
The Polish-American architect who designed the Jewish Museum in Berlin and drew up the Ground Zero Masterplan in New York has won four RIBA awards to date, among numerous other accolades.
But in an interview with the USA Today newspaper, Libeskind said he had been late to discover architecture as a profession and later still to design a building.
"I did not have a dream to be an architect as a child, because I was a musician, but I followed the path – the path of reality that took me to unexpected places, which took me to everything I'm doing," he said.
"For me, it's like a spiral," he added, using a word that was coincidentally the name of his abandoned V&A extension, which would have been his first project in the UK. The Boilerhouse Yard site has since been built on by Amanda Levete.
"It's a spiral because I started my love as a professional musician," continued Libeskind. "Then, I got interested in other things: mathematics, science, and then I really sort of came to architecture.
"For many, many years I didn't build anything, I just drew. These drawings and my ideas took me to my first building, which was in Berlin: The Jewish Museum.
"My career was evolved out of drawing, not out of being onsite and getting commission, so my first building was a major museum. I never built even a small building before then."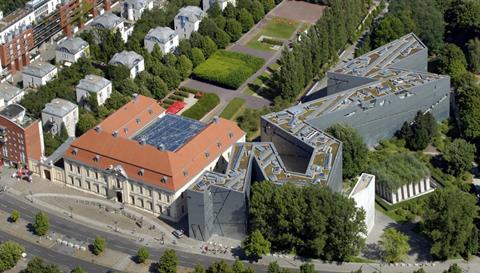 Born in 1946, Libeskind founded Studio Libeskind with his partner Nina in Berlin in 1989 after winning the Jewish Museum competition. The studio moved to New York in 2003 after securing the masterplanning role for the redevelopment of the World Trade Centre site.
Libeskind was an apprentice to Richard Meyer for a short period in the late 1960s before graduating with an architecture degree from New York City's Cooper Union for the Advancement of Science and Art. He subsequently gained a masters in the history and theory of architecture from the University of Essex and was an academic for the next 15 years.
In addition to crediting his mother as his biggest mentor for "always" encouraging him to be an architect, Libeskind also credited his old dean of school at Cooper Union, professor John Hejduk.
"He always put me in touch with possibilities to support myself, initially teaching positions and so on and so forth," Libeskind said.
"He was just a great friend, great mentor and also in terms of architectural ideas and the art of architecture."
Libeskind insisted his approach to building design was "very traditional".
"I start by going to the site, by discovering something in the site which is not obvious, maybe not completely visible," he said.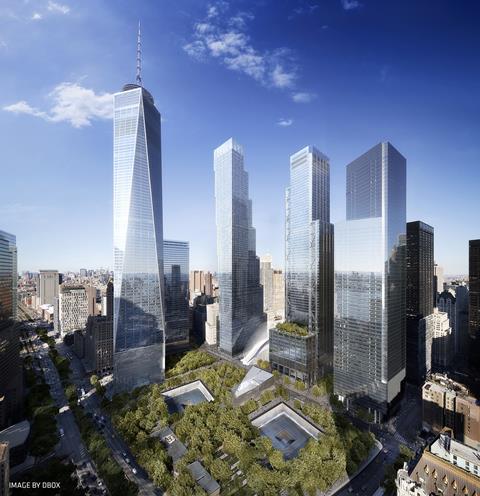 "I look at the people's eyes, put my head into the ground and meditate. So then, of course, I start with a sketch with a pencil and a piece of paper. Then, with various models – maybe a paper model, and then, of course, the use of computers to make it accurate and geometrically perfect and then, of course, developing the drawings, the more sophisticated models and then finally the building."
In relation to the ongoing Ground Zero project, Libeskind said he had started by "having a revelation" when he touched the bedrock and the slurry wall of the site of the Twin Towers, felled on September 11, 2001.
The architect said he immediately understood that the bedrock itself was a "kind of sacred place", on which the footprints and waterfalls would have to go.
"I decided right there and then that [I] never could build where the two buildings stood before," he said.
"That should become really a spatial memory, a space for people to really access not just from the street level, but all the way, 75 feet down, to the bedrock. And, of course, to all of those people with the slurry wall – the great foundation of the side – and the dam, sort of against Hudson River, which stood up in its own sort of resilient, amazing way."
Libeskind said the biggest lesson he had learned about the profession was that patience was vital.
"It's a marathon – architecture is a marathon, not a sprint," he said. "You can never be cynical or sceptical. You have to be a believer. You have to have faith."
Risk-taking was also necessary, he added, and an essential piece of advice to those beginning their careers.
"Take risks. Take big risks," Libeskind said. "Maybe people will tell you one thing or another to try to discourage you, but take the risk of what you truly believe in, and don't give it up."