Gracechurch Street proposal would be a few doors from Fletcher Priest's controversial skyscraper for same developer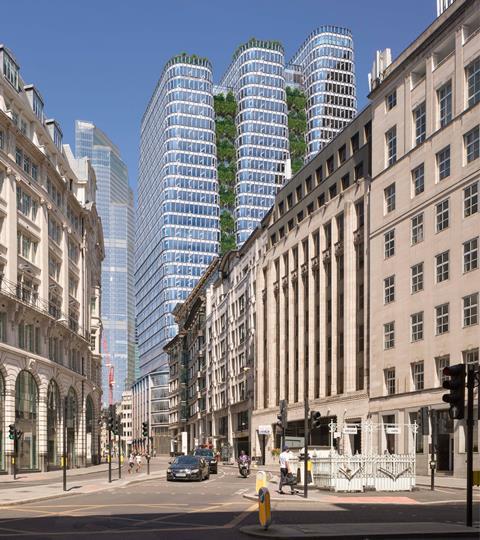 KPF has submitted plans for a 33-storey skyscraper in the Square Mile just down the road from its recently completed Scalpel and City veteran the Heron tower.
The new building, at 70-75 Gracechurch Street, is for Hong Kong firm Tenacity which recently unveiled a 32-storey tower at number 55, designed by Fletcher Priest. That has incurred the wrath of Historic England and neighbouring offices concerned about their light.
Explaining the move, the chairman of Tenacity Patrick Wong said: "We remain optimistic about the future of both the City of London and of the office and we are committed to investing in the City of London through the redevelopment of both our projects at 55 and 70 Gracechurch Street.
"The [covid-19] pandemic has led to questions about the long-term future of the office. However we believe that it presents an opportunity rather than a threat to the office. The 'right' office space will become more important than ever as will the flexibility we as business owners offer the workforce. Post-covid the social element is pivotal, as is a new era of self-governance among all stakeholders. London, like every other major city, will play its part in the great global rebuild."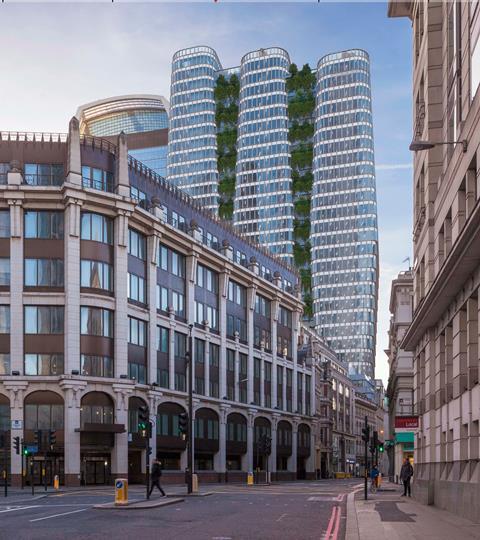 The site is currently occupied by a 10-storey building completed in 2001, comprising a Marks & Spencer department store on the ground floor with office space above.
It was previously home to a 26-storey building designed by Richard Seifert at the end of the 1960s. It was a headquarters for Barclays Bank, who moved out in the mid-1990s, before it was knocked down in 1998.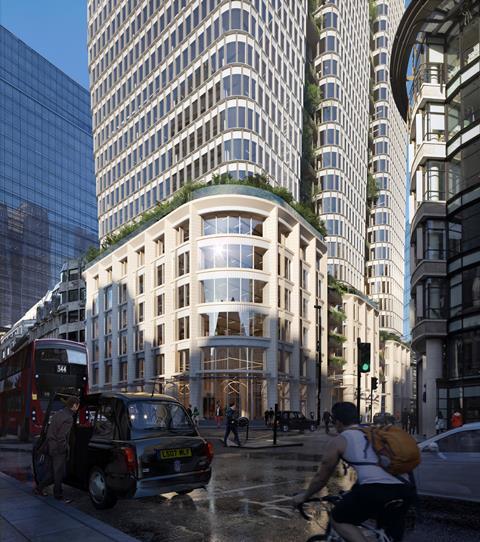 Tenacity's proposal for 55 Gracechurch Street has already attracted objections. Historic England is objecting, saying it will damage views of both the Tower of London and Tower Bridge while several freeholders of nearby offices have complained it will blight their daylight and damage their occupiers' health.