Historic England questions quality of 33-storey proposal for 70 Gracechurch Street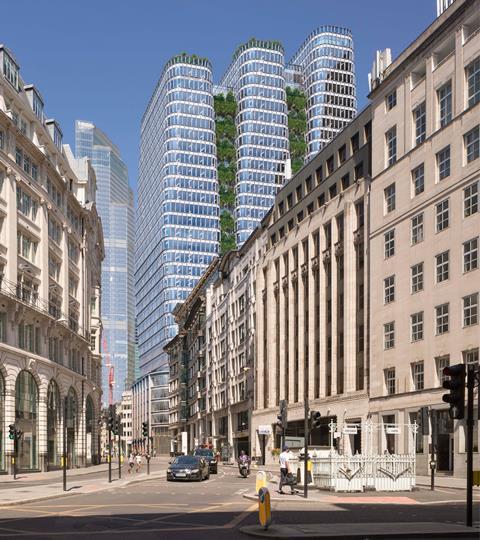 Historic England has said KPF's plans for a 33-storey tower at 70 Gracechurch Street in the Square Mile should be turned down because the design is not good enough and will blight views of the Tower of London.
In a letter to the City of London's senior planning officer, Kurt Gagen, the government's heritage advisor warns that the scheme will also harm views of St Paul's Cathedral as well as lead to such a loss of light at nearby Leadenhall Market that "it could have a negative effect on the market's future sustainability".
But in its letter, Historic England's principal inspector of historic buildings and areas, Michael Dunn, reserves his harshest criticism for the quality of KPF's design.
He writes: "The prominence of the proposal at No 70 Gracechurch Street and its consequent high potential to affect a high concentration of important heritage assets and the wider historic character of the City, demands a very high quality design response to its context.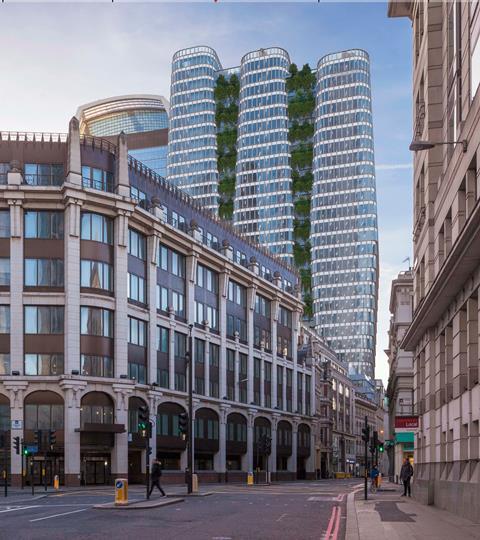 "We question whether the proposed design is of such quality. Its massing, the relationship between podium and upper levels, and the relationship between the proposed building and its surroundings, and particularly Leadenhall Market all give grounds for thinking otherwise."
Dunn tells Gagen that permission should not be granted "unless you are persuaded that the harm caused by the proposals has been minimised, that there is clear and convincing justification for the proposals and that the harm they would cause would be outweighed by public benefits".
It is the second tower on the same stretch of road that Historic England is objecting to on heritage grounds.
Fletcher Priest's plan for a 32-storey building at 55 Gracechurch Street has also come under fire from neighbouring offices who have complained it will blight their daylight and damage their occupiers' health.
Both schemes are being developed by Hong Kong firm Tenacity.