Vienna scheme will open in 2025
KPF has won a design competition to turn a former hospital in Vienna into a new campus for the Central European University.
Designed by Austrian architect Otto Wagner, the Steinhof Hospital opened in 1907 but has been earmarked as the university's new home in the Austrian capital.
The university is billeted at an interim campus elsewhere in the city but is due to move into its new home in 2025.
KPF has teamed up with Austrian multidisciplinary engineering firm iC Group, as well as local practice Atelier Architekt Palme for the deal.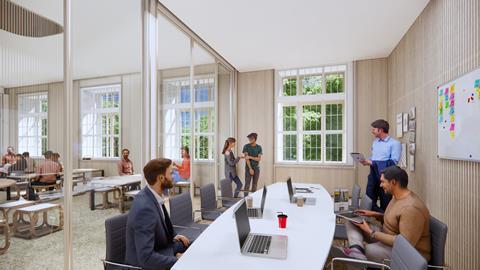 Originally a psychiatric hospital, the site is made up of 60 pavilions and includes an art nouveau theatre.
The pavilions earmarked for the university are currently unused. They are adjacent to a working hospital, which is in the process of moving.