Architect Karen Cook designed 22 Bishopsgate at PLP - as well as its abandoned predecessor, the Pinnacle, for her previous practice KPF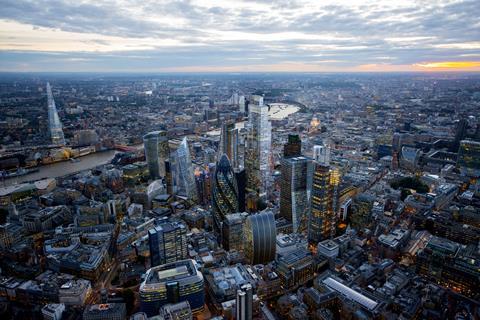 Work to build PLP's 22 Bishopsgate has finally finished, more than five years after the job was rescued by veteran developers Sir Stuart Lipton and Peter Rogers – and a decade after the original scheme called the Pinnacle was first slated to be completed.
Main contractor Multiplex has handed over the 278m tall building – estimated to have a construction value of around £600m – to its operational team who will now take charge of the ongoing fit-out work ahead of a formal opening by the middle of the next year.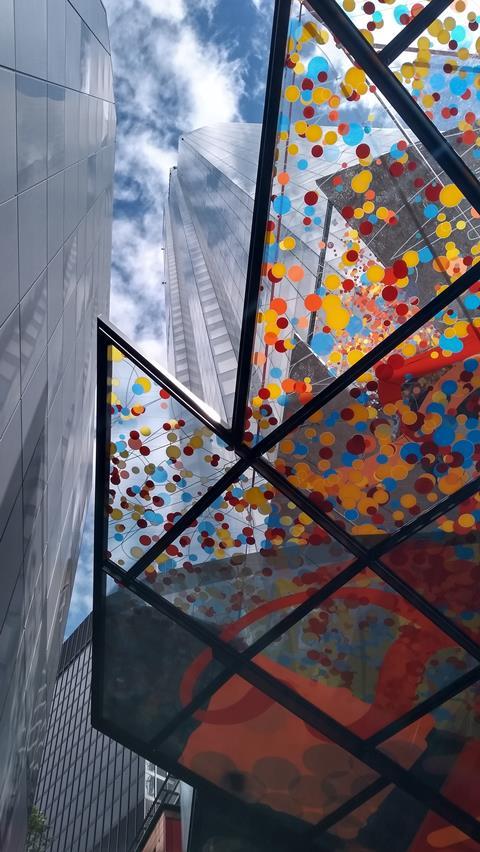 News that practical completion of the City of London's tallest tower has been reached marks the end of a development which was first proposed nearly 20 years ago and saw the re-emergence of the Australian contractor as a London tower builder following the hammering it took on the deal to rebuild Wembley stadium.
Brookfield Multiplex, as it was then called, originally signed a pre-construction services agreement for the job 13 years ago, back in August 2007, for original developer, a Saudi client called Arab Investments.
Designed by KPF, the Pinnacle, which was nicknamed the Helter Skelter because of its spiral design, was planned to be 288m tall. Arab Investments originally hoped it would be completed in 2010 but main construction work only began in that year before grinding to a halt at the start of 2011 because of ongoing worries over its funding in the wake of the financial crash three years earlier.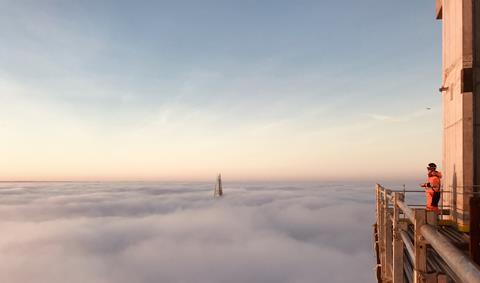 It largely remained mothballed until 2015 when Lipton Rogers, as part of a consortium of international investors led by French firm AXA Real Estate, inked a deal to buy the site from Arab Investments.
Within weeks, Lipton Rogers ditched the KPF design but brought in its architect, Karen Cook, one of the KPF partners who left to form a new practice, PLP, in 2009, to work up new plans.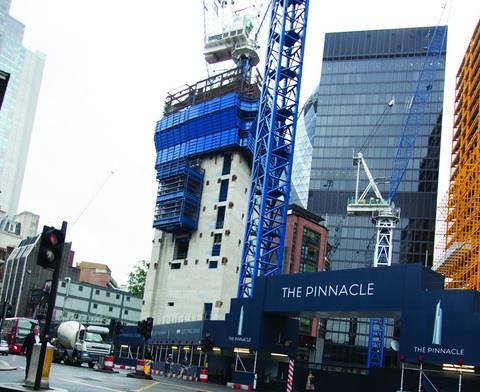 The revised scheme was given a new name, 22 Bishopsgate, and made 10m lower than the Pinnacle but fitted in more floor space.
Multiplex, which had signed a deal with Lipton Rogers to build it in February 2015, finally restarted work in autumn 2016 after a hiatus caused by the Brexit referendum.
Running across 62 storeys, the new block can fit 12,000 workers and has signed up 14 occupiers including tech-heavy stock exchange index Nasdaq, global law firm Cooley and US workspace provider Convene.
The building will include a 20,000 sq ft food area on the second floor called The Market, which will be run by hospitality group Rhubarb, a gym with London's first 'sky-wall' climbing window at 125m above ground on the 25th floor and a wellbeing space on the 41st floor. It will also include space for around 1,700 bikes.