RICS survey finds more than half did not take biodiversity into account on schemes

Construction investors are still reluctant to adopt carbon-neutral designs and building practices in projects, according to new research by the Royal Institution of Chartered Surveyors.
The body's Q3 construction survey found that nearly a quarter, 22%, of respondents said they had seen no shift at all in support towards green construction practices.
Nearly 40% said only niche investors had shown an interest in building more sustainably, while 56% said biodiversity was not taken into account at all or in less than half of the schemes on their books.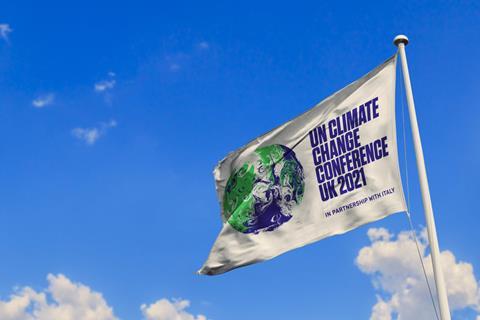 The findings coincide with the UN COP26 climate conference in Glasgow, where world leaders gathered earlier this week to thrash out agreements on tackling rising global temperatures.
RICS chief economist Simon Rubinsohn said the responses identify the construction industry's ongoing issues around adopting more sustainable practices.
He said: "The inference of the insight provided to us is that more needs to be done to encourage the industry to transition from the current approach to the embedding of more carbon neutral techniques in the build processes."
The survey also shed more light on the mounting issue of labour shortages blighting the industry's post pandemic recovery.
More than four out of five respondents reported difficulties sourcing enough staff in quarter three, compared to two-thirds in quarter two and 42% in the first quarter.
Bricklayers have emerged as the standout concern with almost 70% of respondents reporting shortages, though carpenters, plasterers, electricians and plumbers are close behind.
And worries over material shortages continued to build in the third quarter with nearly nine out of 10 respondents reporting problems, the highest since the survey began in 2012.
Just over half reported issues in quarter two of this year, while the number in the final quarter of 2019 was just 14%.
The crisis has contributed to a slight dip in the pace of construction activity in quarter three, with a net balance of +33% of respondents reporting higher workloads compared to +38% in the second quarter.
But in better news, a net balance of +19% of respondents said workloads for private commercial projects were improving.
Commercial was one of the hardest hit sectors by the pandemic as the government ordered millions of office workers to work from home during the height of the lockdowns last spring and earlier this year.
Data from Glenigan published earlier this week showed starts on office projects was up 4% in the three months to the end of September compared to the second quarter and which was a 38% rise on the same period last year.
The figure was also up 19% on the same period in 2019 with refurbishment work driving demand.