Park supported by over 100 concrete columns echoes design of Garden Bridge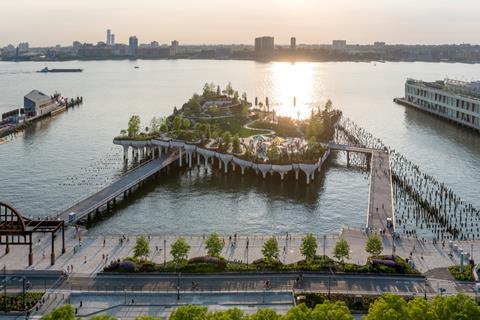 Heatherwick Studio has opened a public park in New York supported by over 100 concrete columns in the Hudson River.
Known as Little Island and bearing more than a passing resemblance to London's ill-fated Garden Bridge, the park includes a 700-seat amphitheatre, a central plaza and a series of walkways running through steep hills and lawns planted with more than 350 species of flowers, trees and shrubs.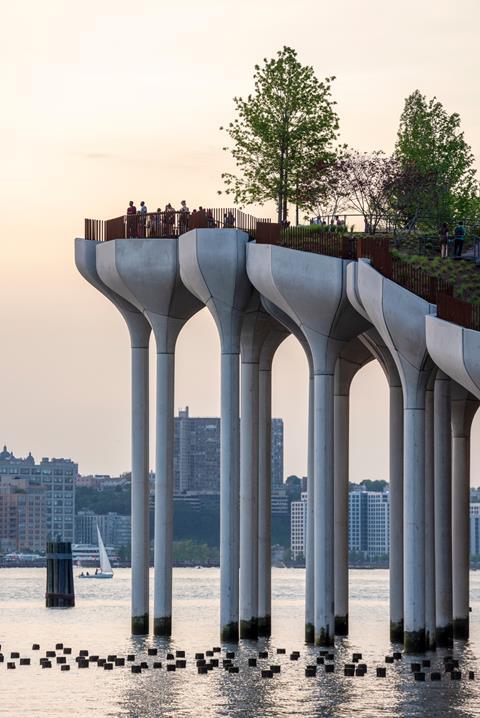 Barry Diller, the director of the project's main backer The Diller - von Furstenberg Family Foundation, said he wanted the park to serve as a "whimsical oasis" which will give visitors "a place to wander around and be happily surprised at every turn".
The 1 hectare park rests on 132 concrete 'tulips', each of which is uniquely shaped and has different load capacities to hold soil and foliage including some trees which are expected to grow to 60ft in height.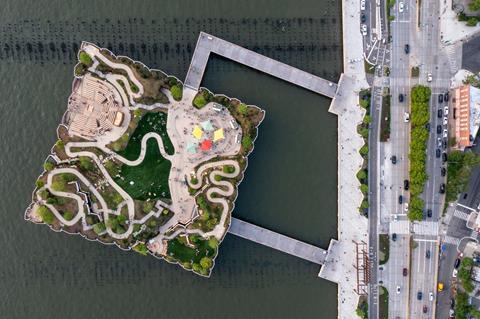 These structures in turn rest on nearly 300 concrete piles sunk into the Hudson River on Manhattan's west side between the remnant wooden piles of Pier 54, which was demolished in 1991.
A season of arts events is due to start from June, including four artists-in-residence who will perform, curate and direct a range of performances over the next three years.
The project team included landscape designers MNLA and engineers Arup.