Goldborne Link between Crewe and Manchester abandoned following doubts over value for money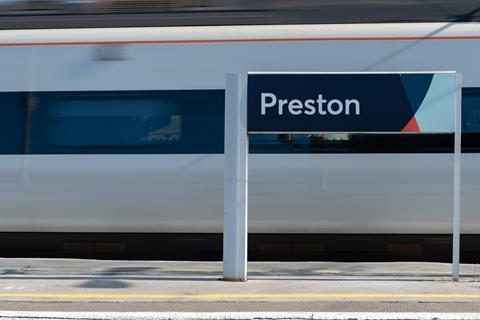 Plans for a £3bn stretch of railway which would have connected the Crewe to Manchester part of HS2 to the west coast mainline are to be scrapped by the government.
HS2 minister Andrew Stephenson confirmed the 13-mile stretch would be removed from the High-Speed Rail (Crewe – Manchester) Bill after second reading.
Construction was due to start in the early 2030s and it was expected to open in the late 2030s or early 2040s as part of the second stage of HS2 services to Scotland. The track would have left the HS2 route between Crewe to Manchester, cut through Trafford before joining the West Coast Main Line south of Wigan.
But councillors, MPs and people who live in the area criticised the so-called Goldborne Link with transport secretary Grant Shapps also casting doubt on it last year by saying it would not be value for money.
A report published last year by Network Rail chairman Sir Peter Hendy said the link "would not resolve all the rail capacity constraints on the WCML between Crewe and Preston".
In an update yesterday, Stephenson said the proposal was being pulled from the bill. He added: "I am maintaining safeguarding along the Golborne Link while alternatives are considered."
But the proposal was condemned by the Railway Industry Association, the Rail Freight Group and the High Speed Rail Group.
A spokesperson said: "Only six months ago, the Golborne Link was included in the Integrated Rail Plan, as well as the HS2 Phase 2b Bill. The Link has been provided for in the budget for HS2 and is needed to allow adequate capacity on the national rail network to fulfil its vital function of handling the nation's longer distance movements of both passengers and freight.
"Without this connection, a bottleneck will be created north of Crewe on the West Coast Main Line, which in turn will negatively impact outcomes for passengers, decarbonisation and levelling up."