New housing minister wants ideas for homes that can be tailored for old people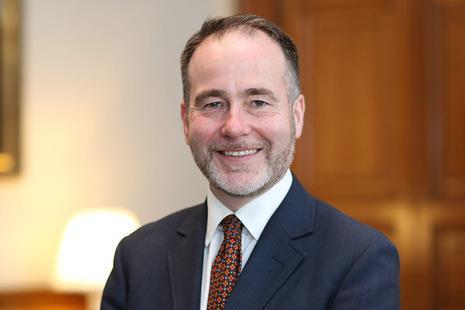 The government is looking for designers to create the homes of the future and has launched a competition to find them.
Housing minister Christopher Pincher has appealed for architects, manufacturers and small businesses to come up with ideas for homes that can be tailored to suit the UK's growing elderly population.
The contest, which is backed by the RIBA, Design Council and George Clarke's outfit Mobie, will also seek to explore how low-carbon homes can be developed.
Pincher replaced Esther McVey, who was sacked as housing minister last month after less than seven months in the job.
There are several strands to the competition, including two aimed at young people, one around innovation and one for "professionals".
This open ideas competiton will be run in two phases. Initially concept design ideas will be assessed anonymously, with a shortlist of up to six designs selected. Finalists will each receive £40,000 to develop their concepts and present them to the jury.
Three winning entries will then be selected and introduced to Homes England, the government's housing delivery agency, to look at how they can develop bids to build homes on its land.
Details of how to enter can be found at the Home of 2030 website. Initial applications are open until April 15.
The competition comes hot on the heels of the government's consultation on its Future Homes Standard, which requires homes built from 2025 to have 80% fewer carbon emissions.
Critics of the proposed changes, including RIBA, said they were not ambitious enough to meet the challenges facing the environment, while the mayor of London Sadiq Khan accused the government of delaying urgent action to tackle the climate emergency.
RIBA said the proposed removal of the fabric energy efficiency standard under the government's plans would hide the use of poor building materials and risked homes being built with less insulation now and in the future than was currently required under Part L 2013.
Competition for homes that are:
Age-friendly and inclusive – appealing to a variety of age groups and adaptable to how needs will change as people become older
Low environmental impact – applying technology and construction techniques to deliver net zero carbon emissions
Healthy living – promoting better health and wellbeing, such as through access to green spaces and communal areas
Deliverable & scalable – homes that can be rolled out across the country
Source: MHCLG