Clients still asking for face-to-face meetings, say practices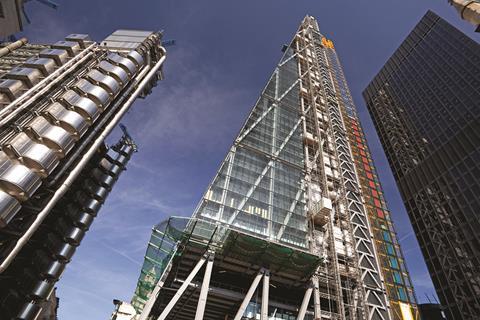 Frustrated architects have told staff to work from home again – but to come in to the office when necessary.
Clients are still asking for face-to-face meetings despite new guidance which came into force today, they added.
Last week the government announced England would be adopting its so-called Plan B from today, which includes working from home wherever possible for the first time since July.
Boris Johnson took to the airwaves last night to warn of an approaching "tidal wave" of Omicron, the new variant of covid which has taken the jingle out of Christmas plans across the country and looks set to send parts of the economy into another form of lockdown.
It comes as the office sector had been staging a recovery in recent months after being badly hit during the first series of lockdowns, but architects and consultants said they remained broadly confident the new rules won't fundamentally damage the bounceback.
Carol Costello, practice leader at Cullinan Studio, said there was still demand for quality workspace and in particular for attractive meeting and collaboration spaces for when people do come together. Rooms with high-quality audio-visual equipment and acoustic linings to improve the experience of hybrid in-person and video meetings was also "going up the agenda", she said.
Cullinans had told staff to work from home wherever possible from today, she said, but there was a skeleton staff of senior people and a receptionist to ensure no one who did have to come in was entirely on their own. The studio, beside a canal in Islington, has suffered a few break-ins over the years, she said, so "there's nothing like having a presence".
They had also decided to postpone this week's Christmas party, she said, after taking soundings from staff.
John McElgunn, a partner at Rogers Stirk Harbour & Partners, said the practice had been encouraging staff to come back into their Cheesegrater offices three days a week since September but was now following the new government guidance.
"Working from home where possible and coming together when necessary," he said. "We are encouraging off-peak commuting and all staff are lateral flow testing very regularly to ensure we minimise any potential spread of the virus."
But he added: "After several lockdowns we found that coming together to interact was overwhelmingly welcomed and highly productive. Design collaboration, project reviews and discussions are so much more successful when done face-to-face.
"With offices and projects all over the world, remote meeting technology is an essential resource but where possible we like to get together."
His remarks were echoed by others including Brendan Kilpatrick, senior partner at PRP, who said the housing specialist was following government guidance but keeping its offices "open and fully functional for those that need to come in and in anticipation of an early return to a normal working regime".
He added: "We work best when we are in our studios so we see this as a temporary but manageable set-back."
Julian de Metz, a director at dMFK, agreed, saying: "We are most creative and productive when we are physically together. For my part, digital connection alone is a poor substitute. Being back in the studio is also what the vast majority of staff want. As a vocational, educational profession we need architects and other staff at all levels to be learning from each other either actively or passively.
"We're hoping the new guidance is temporary. Our studio will remain open to those who want to come to the office, but we understand that everyone has their own personal circumstances so we're speaking to staff individually about what works best for them, and trying to accommodate individual needs without compromising what is essentially a collaborative pursuit."
He said they had seen no jitters from the market. "The need for high-quality, flexible and beautiful office space is stronger than ever," he said. "We've seen a significant increase in clients wanting impeccably fitted out cat B 'ready to go' offices. The pandemic has opened landlords' eyes to the need to be far more tenant-focused. What matters now is flexibility, quality facilities, great finishes and next-level technology that makes the office a resource that cannot be replaced by home working."
Other consultants in the office sector said they saw the latest guidance as a temporary issue.
"Clearly, we were getting some momentum so it's annoying", said Iain Parker, partner at Alinea. It was more of an "aggravation" than a "fundamental setback", he said, adding that not a single client had showed the slightest hesitancy since the appearance of Omicron a few weeks ago about schemes in the pipeline. "The mood is the same."
Gleeds chairman Richard Steer was less relaxed: "Those on short-term leases, looking at their floorspace requirements over the next two years or so may be looking to reconfigure or move if they think the government intends to adopt the start-stop approach to every incoming variant."
Last month's Deloitte survey found more than a third of developers expected working from home to have no impact on leasing demand, three times more than the 12% reported 12 months ago. "Now I wonder whether there will be a reversal of those numbers since the government has stepped in with restrictions once again," Steer said, adding: "Long-term, surely, there comes a point when we will need to live with these variants and adopt a business as usual approach, taking our jabs and getting on with life?"