Lee Valley scheme will replace small facility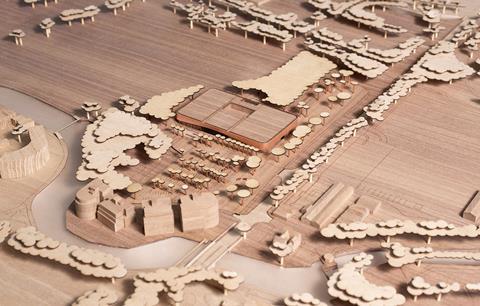 Faulkner Browns has won planning for London's first Olympic-size "twin-pad" ice rink.
The £30m facility will be built in the Lee Valley Regional Park which is also home to the architect's 2012 Olympic white water centre.
It was approved by Waltham Forest council and will now go to the GLA for a final decision.
The Lee Valley Ice Centre, which will boast two Olympic-size rinks, is to replace a smaller "single-pad" venue which has reached the end of its operational life after 36 years. Despite this it is one of the UK's most popular ice rinks, with nearly 280,000 visits a year.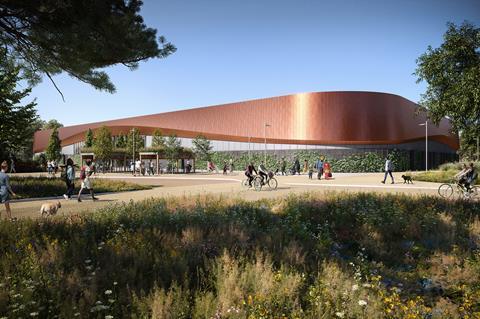 The new larger building will double capacity to 557,000 visits a year and will expand the range of activities that can be run concurrently. As well as two rinks and capacity for 800 spectators, it will have a gym, exercise studios and a café.
It will be reoriented in response to movement analysis showing the current facility interrupted key routes through the park. It has also been designed to try and create a welcoming gateway to neighbouring Leyton Marsh.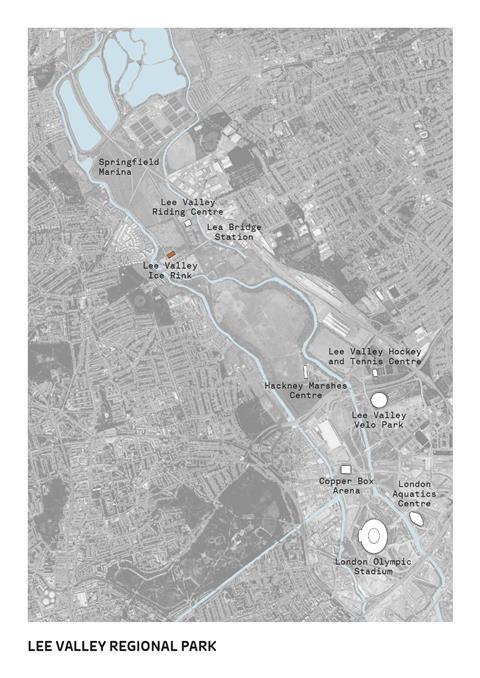 The site stands in protected Metropolitan Open Land and the north-west corner is designated a Site of Metropolitan Importance to Nature Conservation (SMINC), which extends along the edge of the River Lea to the north.
Leighton Cooksey, associate at Faulkner Browns, said: "From the outset, one of the overarching principles of the project has been the need to produce as tight and efficient a building footprint as possible to mitigate the impact on MOL, the landscape of the regional park and its biodiversity and habitat.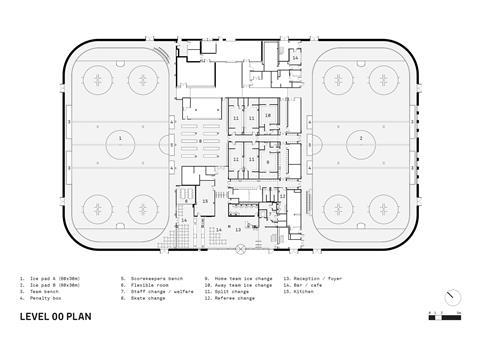 "Locating the ice rinks to each side with the circulation and support spaces between has allowed the building to be reduced to the minimum footprint possible without compromising the functional layout."
The building is designed to resemble a pavilion with no front or back. It sits on a heavyweight plinth above which are the ice halls, contained internally with insulated cladding panels and wrapped externally in a copper-coloured, metal-clad band. This lifts to reveal the interior.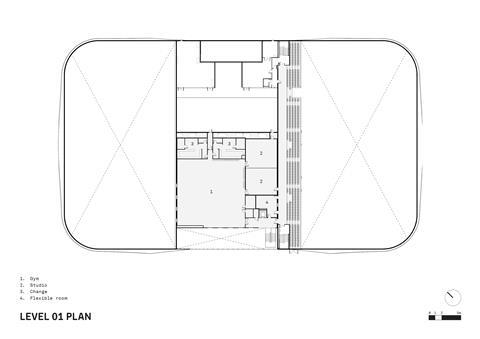 Roof-mounted photovoltaic panels will generate energy while melted ice will be filtered through reed beds and used to create new wetland habitats.
Postscript
This story has been amended to correct a mistake. This will be London's first Olympic-size twin-pad ice rink. There is already a single-pad rink of Olympic proportions in Streatham. Our apologies.