Plans include 336 homes, performance space and food hall at historic brewery
Faulkner Browns Architects has submitted its proposals to transform Dublin's historic St James's Gate brewery into a new urban neighbourhood for planning permission.
Its vision for the home of Guinness would deliver 336 new homes, hotels, a 300-seat performance space, a "destination" food hall showcasing the best of Irish and international cookery, a marketplace and new commercial space.
Faulkner Browns' scheme, drawn up for developer Ballymore, will retain the site's unique built heritage but make use of space that has been freed up by Guinness owner Diageo's modernisation of the 4.8ha brewing campus.
Faulkner Browns said its Guinness Quarter proposals included the refurbishment, repurposing and extension of heritage structures throughout the site, retaining key historic features.
The practice, which opened a Dublin base after it was appointed to masterplan the project last year, said it expected the development would take 10 to 15 years to deliver following planning approval from Dublin City Council.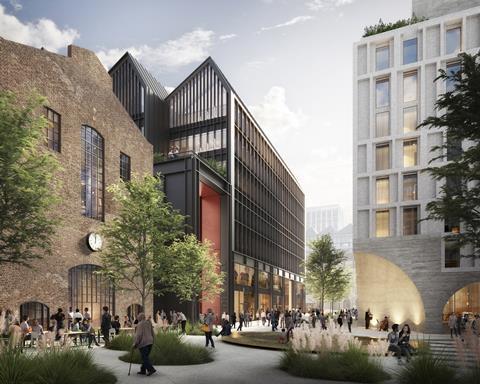 Partner Niall Durney said the masterplan had been designed around the "powerful heritage and historical significance" of St James's Gate.
"Existing buildings, structures and surfaces that carry the history of brewing will be repurposed, extended and imbued with new life," he said.
"The Guinness Quarter will be shaped around streets and squares which retain the character and identity of the site while knitting together with the surrounding city."
Ballymore group chief executive Seán Mulryan said the development – which aims to be Dublin's first net-zero operational carbon district – would be "modern, sensitive and highly sustainable urban design at its best".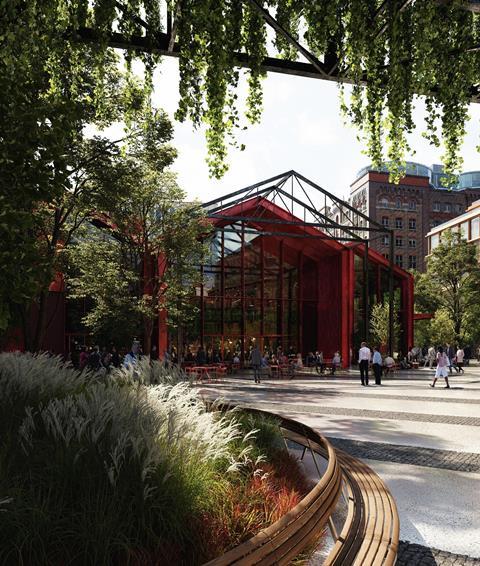 "By balancing new and carefully considered interventions with heritage buildings, which are being repurposed and given a new lease of life, our vision is that St James's Gate will be among the finest examples of sustainable urban development, protecting the cultural, community, social, and industrial legacy of this part of Dublin" he said.
Diageo Ireland managing director Barry O'Sullivan said the history and heritage of Guinness and St James's Gate was "hugely important" for Dublin and the local community – and that extensive community engagement had fed into the design process.
"It is a unique and special place. The plan that has been created respects this historic community while also transforming it into one of the most dynamic neighbourhoods in Europe," he said.
"This allows us to continue our centuries old brewing operations in Dublin 8 while also developing the area into a truly modern place to live, work and play."