Practice sought to lead 'transformational' work on grade-A council-owned venue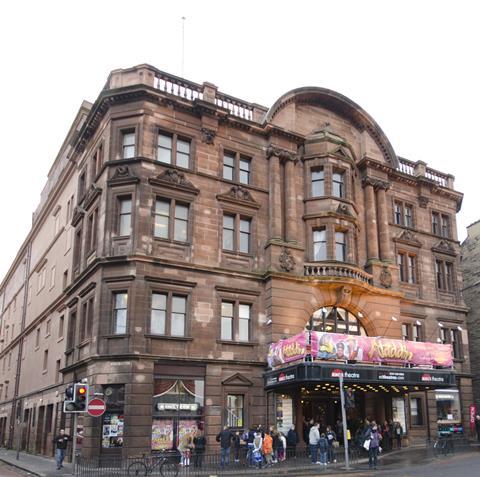 The operators of Edinburgh's grade A-listed King's Theatre are seeking architects to deliver a £25m refurbishment of the 112-year-old city centre venue.
Owned by Edinburgh council and operated by Capital Theatres Trust, the King's was designed by James Davidson and JD Swanston and has had two major upgrades during its lifetime, the most recent of which was in the 1980s. It also underwent a £2.5m programme to address weatherproofing and safety issues in 2012.
Capital Theatres, which has a 25-year contract for the Leven Street venue, is looking to upgrade the building to make its facilities "suitable for audience and performer needs for the next 30 to 50 years" and has just launched a procurement process for a design team.
It said works were expected to include the modernisation of both front-of-house and back-of-house areas, with the latter requiring "exciting new facilities to attract new performing companies".
Capital said front-of-house work was envisaged as "radically improving" accessibility throughout the building, with all work required to ensure the building's heritage was "preserved, restored and celebrated".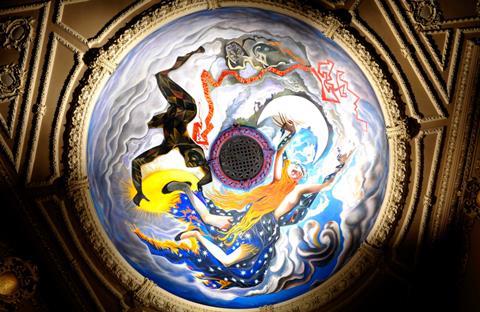 Procurement documents for the project say the successful architect will need to "demonstrate experience and expertise in the delivery of similar projects as a lead design consultant", with particular reference to complex refurbishments, listed premises, and "heritage status and design integration".
They add that a track record with "transformational theatre activity solutions", such as heritage visits, learning and participation events and commercial daytime activities for venues would also be an important attribute.
The successful architect will head up a separately appointed team including a "heritage interpretation designer", mechanical and electrical engineers, structural engineers, a fire engineer and an acoustician.
Capital Theatres said the first £15m of funding for the project was secure and was due to be confirmed later this year, with work on raising the second £10m under way.
It added that construction work for the project was expected to run from September 2021 to May 2023, allowing it to remain in use during the Edinburgh Festival in both years.
Prequalification documents need to be submitted by July 2. The clients said a successful architect would be appointed in early September.