Over half of students say their mental health has suffered, RIBA survey finds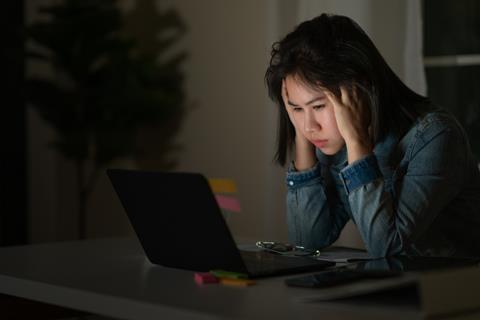 Over half of architecture students say their mental health has suffered because of the covid-19 pandemic, according to a RIBA survey.
Some 58% said their mental health had deteriorated during the crisis, while 39% said their physical health had deteriorated.
Nearly half – 45% – of the 398 students who responded to RIBA's covid-19 student survey, said that they were feeling isolated, while 39% said that they were not keeping in touch with their peer group.
RIBA director of education David Gloster said: "The findings of our latest covid-19 survey paint a concerning picture for architecture students – and those who teach them – demonstrating how much the pandemic has impacted those hoping to enter the profession."
The findings come as the UK's roughly 18,000 architecture students continue to carry out much of their studies online, with no date in sight for when the precautions will end.
Despite this, 83% of students said that online teaching is only a suitable replacement for in-person teaching on some parts of the curriculum, while 81% said that they would be put off applying for a course that was entirely online.
One in four said their accommodation was inadequate for home working, with the same proportion reporting that their equipment was not adequate for the work they need to do.
Advice from Building Design's columnists
Meanwhile, one in 10 said they'd had a job offer at a practice withdrawn, and one in 20 said they no longer wished to become an architect. Nearly half – 48% – worried about being able to get a job as an architect when they complete their studies.
Gloster said: "At this challenging time, students need our support more than ever."
"It is particularly worrying to see the impact covid-19 has had on the mental and physical health of students, and we encourage those struggling to seek help as needed."
RIBA encouraged student members with concerns to email info@riba.org.