Flora Samuel, who herself graduated in the teeth of a recession, offers some advice for students and young architects
"How you think covid-19 will affect architecture in the future?" is a recent question I received from Sami, a first-year student at Reading. Like many in education I am receiving a slow drip of emails from students asking for advice on when it might be advisable to start applying for jobs in practices and what the long-term prospects might be.
All I know is that practice is going to radically change, far sooner than we thought, and that we are entering into an age when social value and the climate change agenda will become firmly interlinked. The ability to deliver and demonstrate impact in these areas will be fundamental. On this note it has been interesting to witness a small boom in social value consultancy work during the pandemic by those interested in assessing its impact.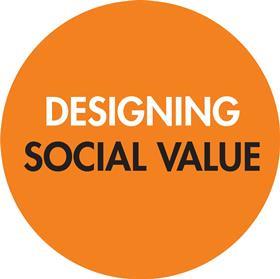 Having graduated from architecture school in a deep recession myself, my feeling is that, for those who are truly bent on the calling of architecture, the best place to be in the coming couple of years is probably education (with or without a "year out") while the dust settles.
An increasing number of schools are delivering an MArch that enables you to earn as you go, and this has to be the way forward to minimise the burden of debt. The current five years in school required by European legislation and developed during the luxurious period of state-funded university education, experienced by my generation has to go. As we set out on our first year of MArch at Reading in September I am extremely mindful of the need to deliver real, long-term social value to our students, and by this I don't just mean employability.
I well remember the extreme shock of entry into practice, something which seemed to have almost no connection to my education
When Lorraine Farrelly and I began our journey of setting up the new school of architecture at the University of Reading we delivered a paper at the Association of Architectural Educators Conference which set out our vision for a school that would provide our students with an "Education for uncertainty", an education that would deliver considerable social value in terms of developing their personal resilience as well as delivering resilience through its projects and outputs. This is not a new idea – architectural educators have been experimenting with it since the 1960s.
I well remember the extreme shock of entry into practice, something which seemed to have almost no connection to my education. Our aim at Reading has been to smooth the transition between university and practice, something that increases long-term life chances as well as mental health. We have, however, had to deliver this within a framework of RIBA validation criteria that barely touches on research, working with people or entrepreneurialism. Surely the social value of architectural education lies is in enabling students to become capable, confident problem solvers in whatever field they end up in?
Architects love designing kits of parts, tools and bespoke details but they almost never protect them by patent or trade mark. If I were a young architect on furlough I'd be looking hard at free online content like this and thinking about how I might set up my own social enterprise (benefitting from funding from sources like the Prince of Wales Trust on the way). Gem Barton's Don't Get a Job Make a Job also provides important food for thought. There are so many inspiring books out there tailored for a diverse readership. I'm thinking of Jessica Hui's Purpose and Mark Maciver's Shaping Up Culture as well as IDEO designer Ingrid Fetell Lee's Joyful which is just brimming with ideas. I get my recommendations from my daughter who is growing her own online business, one that I am pleased to report is doing well in lockdown. Why aren't more young architect's doing the same?
People say architectural education is good for lots of things. We set up the RIBA Student Destination Survey with the aim of tracking the long-term value of architectural education over a 10-year period. During this period one of the overwhelming pleas from graduates of architectural education has been for more business skills.
Architects do have remarkable skills in designing tools and processes as well as buildings but we need education and new business models for getting them out there. We owe it to the next generation to make the profession of architecture so much more resilient.
Building Design's Proud to Help campaign aims to highlight the work architects are doing to support the country in its hour of need, as well as setting it back on the road to recovery.
Contact us at elizabeth.hopkirk@bdonline.co.uk with the subject line 'Proud to Help' or via Building Design's LinkedIn or Twitter with your #ProudtoHelp stories.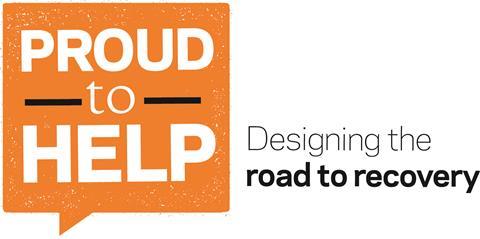 Postscript
Flora Samuel is Building Design's social value columnist and professor of architecture in the built environment at the University of Reading's School of Architecture.