Architect's Northern Estate work extended by two years
Costs on BDP's contract to revamp MPs' offices in Westminster are set to go up by half while the time it will take to complete the job has been extended by a couple of years.
The firm originally won the £25m Northern Estate Programme's architectural and lead design contract, which was due to run for seven years, in November 2016.
But, according to a notice published by the House of Commons, the deal will now increase to between £30m and £37.5m and won't be completed until December 2025.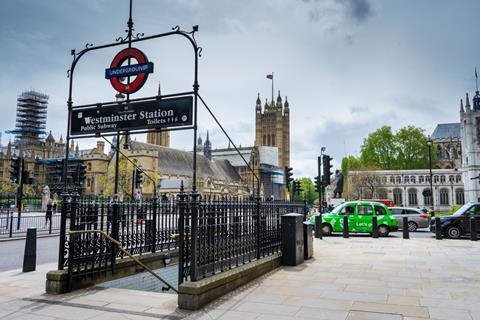 The impact of the pandemic is being blamed for the overruns on the job which is called the Northern Estate Programme and involves restoring and upgrading several grade I and grade II-listed buildings in Whitehall.
Wates has worked on 1 Derby Gate while other buildings originally listed in the programme included the Norman Shaw North and South buildings as well as 1 Parliament Street
The buildings, built between 1864 and 1906, currently provide office accommodation to over 950 people but many have had no significant investment for many years.
The House of Commons notice said the extension would ensure work on Norman Shaw North, which Wates is also carrying out, would be completed by the end of 2025.
The entire Palace of Westminster refurbishment project is undergoing a detailed review, which will for the first time set out a true sense of costs and timescales and will be considered by Parliament in 2023
Earlier this year, Sarah Johnson, chief executive of the Restoration and Renewal Sponsor Body, told Meg Hillier, chair of the Public Accounts Committee, that parts of the Northern Estate Programme were being scaled back.
She said this new approach would have "a more agile set of projects" which included 1 Derby Gate and Norman Shaw North – but did not mention the other two buildings.