Deputy chief medical officer speaks after publication of guidance on construction sites
Restrictions on movement that have shut down large sections of the UK housebuilding and construction industry could remain in place for as long as six months, according to government officials.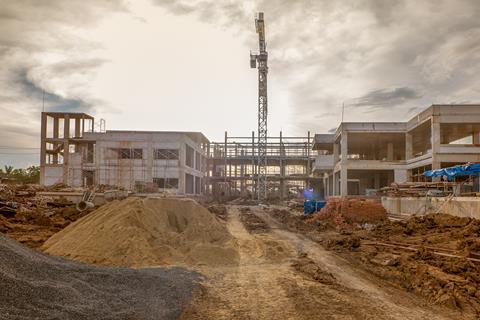 Speaking at the government's daily coronavirus press briefing yesterday, deputy chief medical officer Dr Jenny Harries said the "lockdown" measures put in place by the government would be reviewed every three weeks for the next six months, with the first review in three weeks' time.
But she said: "We must not then suddenly revert to our normal way of living. That would be quite dangerous.
"If we stop then all of our efforts will be wasted and we could potentially see a second peak."
The government has said construction sites can remain open where the safety of workers can be ensured during the social distancing measures it has imposed; however, most major housebuilders have decided to shut down sites anyway after construction workers campaigned to #ShutTheSites.
In addition, the government has imposed serious restrictions on moving house, making sales difficult to achieve.
The prospect of a prolonged lockdown will put the finances of housebuilders under more strain and risk the livelihoods of those employed in the sector.
The news came after the government on Friday published official guidance for construction sites during the lockdown, confirming that "work can continue if it is done safely".
It also made clear that people working on projects to remediate buildings with cladding, such as aluminium composite material cladding, which is considered unsafe, would be considered "key workers", meaning their children can attend school if needed.
It said employers that keep sites open should introduce measures to allow employees to meet public health guidance, such as staggering site hours to reduce public transport use during peak periods.
The guidance said the government was keeping the rules around construction under constant review, with prime minister Boris Johnson warning that tougher social distancing measures may be needed if the virus does not abate.
The UK reported 2,433 new cases of coronavirus yesterday and 209 more deaths, taking the total who have died to 1,228.