Decision letter comes three years after Square Mile's tallest tower won committee backing
Three years after members of the City of London's planning and transportation committee voted to approve it, the Square Mile's tallest building has finally won formal consent.
Eric Parry Architects' 305m tall 1 Undershaft won the backing of committee members in November 2016, but the consent has only been formalised in a letter this month – giving site owners five years to start work on the project.
The 19-page consent letter for the 73-storey tower, signed by chief planning officer Annie Hampson, contains 47 conditions on which the consent is dependent – one of them a post-construction Breeam assessment confirming that an "excellent" rating has been achieved.
It also details the provision of a publicly accessible viewing gallery on the 71st and 72nd storeys, as well as more than 1,800 cycle-parking spaces and 167 showers.
Parry told Building Design he was "really pleased" the project, for Aroland Holdings, had reached another milestone.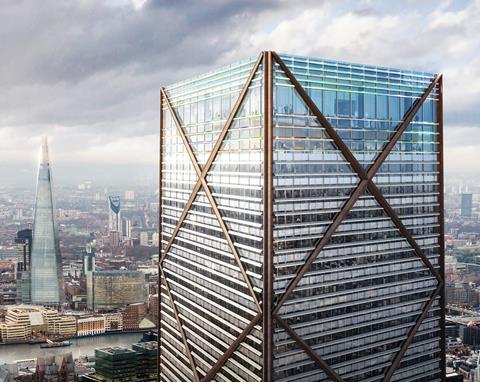 The consent permits the demolition of GMW Partnership's Aviva Tower – which currently occupies the site – owned by Aroland, and which is tenanted until 2024 according to Aviva.
Shortly after Parry secured consent for 1 Undershaft, Singapore-based investor Perennial Real Estate Holdings entered into a call option agreement to buy 20% of Aviva Tower, based on a valuation of £330m for the whole of the building and its freehold.
But earlier this year Perennial announced that it was not exercising the option. Company secretary Wong Chuen Shya said: "As the timing of the redevelopment of Aviva Tower is uncertain, the call option was not exercised and the option period will not be extended."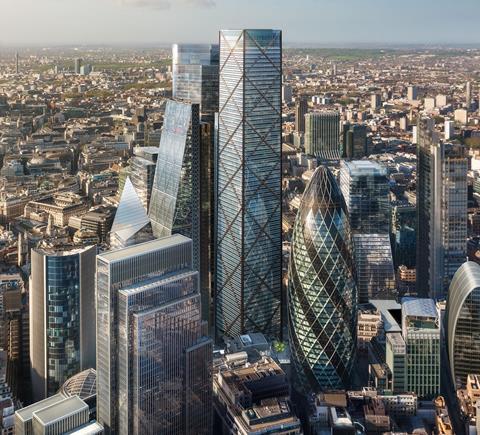 Perennial's option was exercisable on the Aviva Tower owners' decision to proceed with the redevelopment of the 28-storey Mies van der Rohe-influenced structure, which was completed in 1969 and was originally named St Helen's Tower.
Aroland Holdings brings together a consortium of investors including Kuok Khoon Hong, Perennial's largest sponsor and chairman, and Indonesian businessman Martua Sitoras.
Less than one month after the City's 2016 approval-in-principle, London mayor Sadiq Khan confirmed he would not intervene in the application, provided the section 106 agreement for the project stipulated that its public viewing gallery would be free of charge for the lifetime of the scheme.