Failure to cut VAT on refurbishment 'a missed opportunity'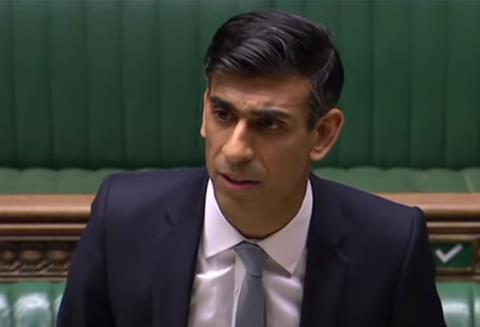 The chancellor's green recovery package announced in today's summer statement does not go far enough, architects have said.
They described plans for the retro-fitting of public sector buildings and social housing as "a welcome first step" but said enduring policy change was needed to give the economy a sustainable kickstart and help the country meet its net-zero carbon goals.
In a bumper mini-budget full of eye-catching measures, Rishi Sunak announced £1bn of funding to improve the energy efficiency of public-sector buildings and a £50m fund to pilot the decarbonisation of social housing through interventions such as insulation and heat pumps.
He also announced a £2bn Green Homes Grant which will allow homeowners and landlords to apply for vouchers to spend on making their homes more energy efficient. The grants will cover at least two thirds of the cost, up to £5,000 per household – and more for low-income households.
The measures would see up to 650,000 homes retrofitted and create 140,000 green jobs, the chancellor claimed.
In his speech which he dubbed A Plan for Jobs, Sunak also announced a raft of measures to support construction jobs and boost housing to protect the sector from mass redundancies in the coming months
Employers who bring back furloughed staff will be paid £1,000 per employee and stamp duty will be cut on homes worth less than £500k until March 31 next year.
Despite the stamp duty cut being initially planned for the autumn, it will now take effect immediately due to fears the housing market would be frozen in the interim after the plans leaked.
The chancellor, who called today's speech the second phase of the government's economic response to covid-19, said new apprenticeships will be created with employers paid £2,000 per apprentice for people aged under 25 and £1,500 for those aged over 25.
Sunak also promised to triple the number of places in sector-based work academies, and provide £100m to create more places on level two and three courses for 18- and 19-year-olds hoping to find work in high-demand sectors, including engineering and construction.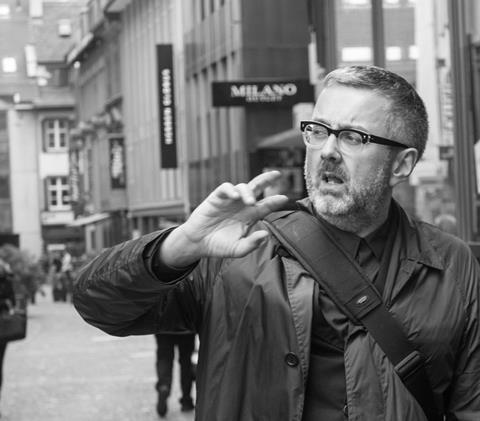 Architects gave a cautious welcome to the measures but said they did not go far enough.
RIBA president Alan Jones said the Green Homes Grant "must be the start, not the end, of an ambitious strategy to create a sustainable built environment".
"We urgently need a thorough National Retrofit Strategy to fund the upgrading of homes," he said.
And he demanded the government abandon permitted development rights which many blame for the creation of miserable, unsuitable homes.
He also criticised Sunak's post-furlough deal, saying: "Given current levels of economic uncertainty, architecture practices will need more than the new job retention bonus scheme to help them survive over the coming months.
"We know from past recessions that demand does not return across the whole economy at the same time. Support packages for business must continue to reflect this."
Rory O'Hagan, director at Assael Architecture, said: "Reducing greenhouse gas emissions from the built environment is key to reaching the UK's net zero target by 2050. Retro-fitting public sector buildings and social housing is a welcome first step, but to achieve the scale and pace of change that we need will require a cohesive policy change that survives Rishi Sunak's funding plan and encourages stable, high-quality practice across the board."
The property industry needed a clear roadmap from government setting out a timeframe for achieving the necessary cuts in greenhouse gas emissions, he said.
"It will also need greater emphasis on measuring the amount of energy that buildings actually use – the Committee on Climate Change estimates that new homes lose 50% more heat than design estimates expect. Some form of accountability for the 'in-use' performance of buildings would lead to better design and construction standards."
Alfonso Padro, principal at architects HKS, said: "We welcome with open arms the government's £1bn commitment to 'greening up' public buildings and hope this is a sign of impactful intent to where value is placed throughout the procurement process and beyond.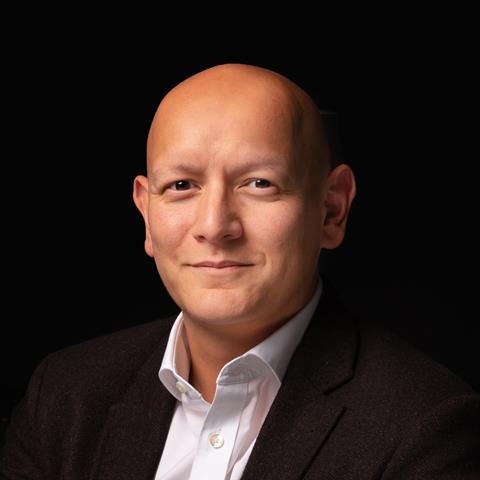 "For too long the focus has been on upfront capital costs which to some degree has affected the competitive tendering and sustainable quality of buildings.
"Consideration given to the long-term running costs of public buildings will benefit schools, hospitals and ultimately the public purse and the environment."
Richard Hyams, founder of Astudio and ex-Fosters staffer, said: "The government's pledge of a £3bn green investment package to decarbonise public buildings and minimise emissions from homes in the UK is a welcome step.
"We must use this incentive as a stepping stone to go further if we are to meet the UK's net-zero emissions goals by 2050."
To ensure a green and socially responsible recovery from the pandemic, we need to fundamentally change how we look at the built environment, he added.
"We think of buildings as absorbers of energy, but they should become generators. Beyond introducing new insulation for public buildings, we should be assessing their carbon footprint, omitting the use of fossil fuels and retrofitting buildings with innovative materials, such as smart glass or living walls lined with algae compounds that can generate biofuels."
Julie Hirigoyen, chief executive at the UKGBC, decried the missed opportunity to cut VAT on refurbishments or to introduce variable stamp duty rates as incentives to drive up consumer appetite for more efficient homes. The tax system currently incentivises demolition and new-build - with a VAT rate of 0% - over more sustainable refurbishment projects which attract 5% VAT, or the full 20% for home improvements.
Hirigoyen also said it was crucial to avoid the mistakes of previous retrofit schemes by ensuring all measures and installers were properly accredited.
"We urgently need more detail on how the Green Homes Grant scheme will be implemented," she said. "Done well, it has the potential to kickstart a retrofit revolution across the country, but, done badly, this could cause more harm than good to people's homes and to the industry."
She added: "The allocation of £50m to social housing is also a welcome announcement, although frankly just a drop in the ocean compared with the Conservative manifesto commitment of a £3.8bn Social Housing Decarbonisation Fund – far more of which should be brought forward immediately."
Ranjit Dhindsa, head of employment at law firm Fieldfisher, questioned the worth of the furlough bonus which comes with strings attached.
"Most businesses have planned what they were going to do on the assumption there was no bonus. Furthermore, the condition that employment has to be maintained till January is also quite difficult. A lot of employers can't plan that far ahead yet."