Former Lloyds Bank regional headquarters in Bristol gets grade II-status
The Twentieth Century Society has applauded the government's decision to grant listed status to Arup Associates' Lloyds Bank regional centre in Bristol, which was built between 1988 and 1991.
Fears for the future of the distinctive crescent-shaped postmodern building were raised after the bank last year announced plans to transfer 2,300 staff to nearby offices, prompting the C20 Society to launch a listing bid.
Last month the Department for Digital, Culture, Media and Sport awarded grade II status to the waterfront building, named Canon's House, based on the advice of government heritage adviser Historic England.
C20 Society director Catherine Croft said Canon's House was a "dramatic and confident building" with a strong public presence.
"It exudes glamour and undercuts any pomposity of scale with witty details, it richly deserves to be listed," she said.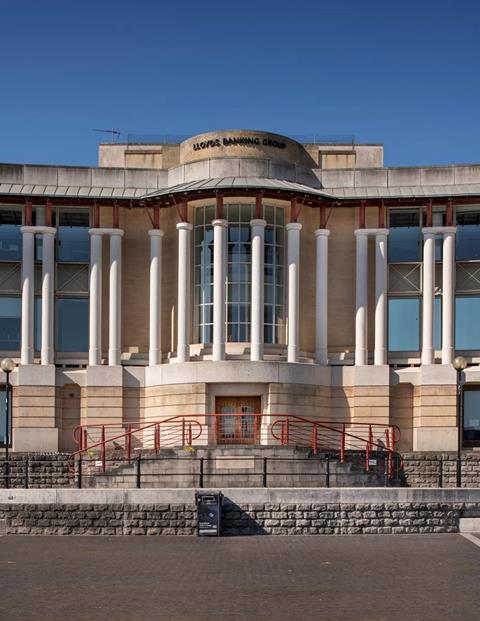 The three-storey colonnaded structure, built at the confluence of the River Avon and the River Frome, sits on the site of two former tobacco warehouses. It was constructed in two distinct phases: the first was the crescent office building, which created a roughly semi-circular amphitheatre, and the second an 80m-diameter rotunda with a landscaped internal courtyard.
Lead architect on the project was Donald Mackay Ferguson.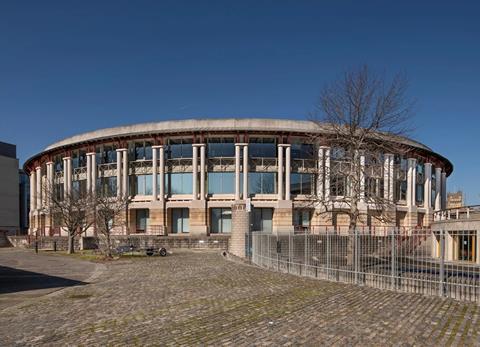 The "Lloyds Amphitheatre" already incorporated a listed 19th century crane base as its focal point and in it has become a popular venue for outdoor concerts and festivals, fulfilling the original intention for a major new public space for the city.
Heritage minister Nigel Huddleston said Canon's House was a "striking example" of postmodernist architecture that was "fantastic" to see listed.
Historic England's list entry for Canon's House says Arup's design for the building incorporated an "innovative system" for heating and cooling harbour water and that it was the "last in a series of major bespoke offices" by the firm, which set new standards in terms of their approach to high-quality, humane design and functionality, innovative integration of services, and the pursuit of energy efficiency.