Scheme drew more than 300 objections from the public
Plans drawn up by aLL Design for a 113-room student accommodation scheme in Cambridge have been knocked back by the council because of excessive scale and because the applicant failed to demonstrate an "identified need".
The proposed building designed by the late Will Alsop's former practice would have created accommodation for students of the Cambridge School of Visual and Performing Arts.
In the report recommending the scheme be refused consent, the council's planning officer detailed an extensive list of reasons the project should not proceed.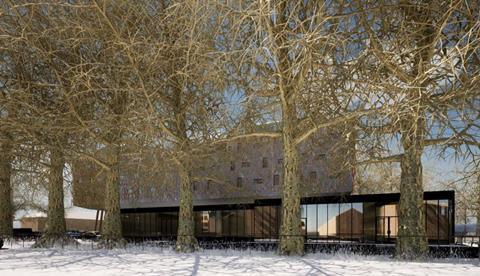 The report said: "The principle of student accommodation on this site is not supported due to the lack of an identified need being demonstrated, as well as a lack of satisfactory security measures preventing anti-social behaviour of students, given its location.
"The design, scale, height and massing of the proposed development would have a significant adverse impact on the character of the local area and is not in accordance with the Eastern Gate supplementary planning document.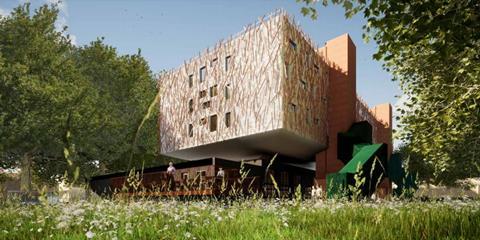 "The proposal does not contribute any provision of open space and there is a lack of justification to demonstrate that an acceptable amount and design of open space can be delivered as part of the proposal."
The report also flagged concerns about the scheme's scale having adverse impacts on St Matthew's Piece and the Mill Road Conservation Area.
There were also concerns about the fact that a significant proportion of the proposed cycle parking was deemed not to be easily accessible and was inappropriately located. The officer said this made it impractical for students to use, which would in turn result in bikes being abandoned or parked inappropriately.
The public also made more than 300 objections to the scheme.
The wider project team includes project manager and planning consultant Bidwells, cost consultant Stace and structural engineer Atelier One.