Sweet factory theme for shopping centre and office block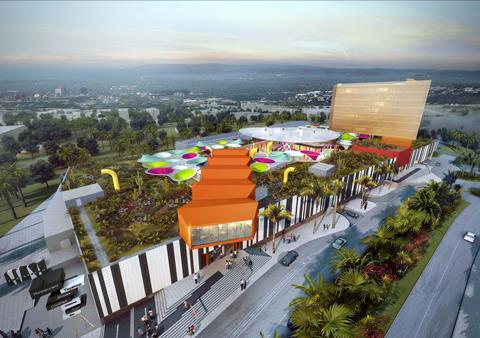 Will Alsop's practice has been given the go-ahead for the late architect's only African project.
The Beacon is a 28,300sq m shopping centre and office complex in Nairobi.
The open air shopping mall has been designed around the theme of a sweet factory, with its colourful façade intended to hint at the amusements inside.
These will include a light monorail with jellybean-styled carriages, a helter skelter, piano staircase and merry-go-round.
Playful twists on the scheme's form and function will fulfil Alsop's desire that architecture should always be fun, said his practice, aLL Design. His idea was to encourage community interaction and shared experience.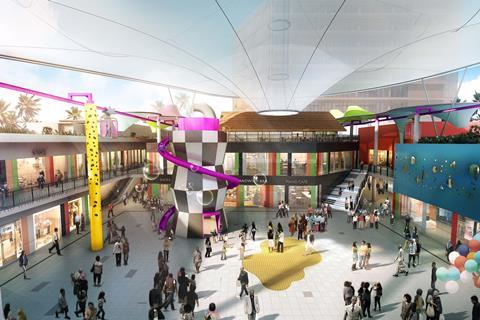 Many of the elements will be commissioned from local craftspeople and artisans as well as those using the latest materials and technology.
The Beacon, on the Uhuru Highway, is being developed by Kiloran. It will include a seven-storey office tower overlooking the mall's roof garden and bar.
It is due to be completed in 2020.
Alsop died in May aged 70, after a short illness. The London-based practice is now led by co-founder Marcos Rosello.