Liquidator praises director for doing 'everything she could'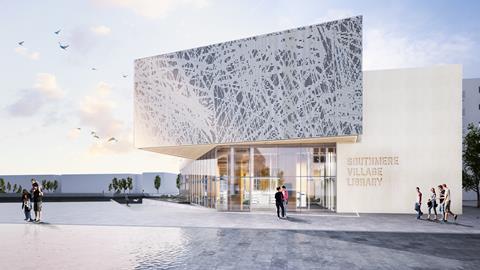 Bisset Adams has gone into liquidation after 27 years, with the loss of around 20 jobs.
The practice, which had a string of civic buildings and offices to its name as well as an automotive and retail wing focused on Europe, called in the administrators last month.
But attempts to rescue the firm and find a buyer failed and Bisset Adams has now entered voluntary liquidation. All staff, believed to number between 15 and 20, have been made redundant.
The practice's main live project was Southmere Library at Thamesmead for Peabody, which it won in competition in 2017 against Adam Khan and Architecture 00.
Liquidator Mick Sanders, a partner at MHA Macintyre Hudson, said Peabody would have no choice but to find an alternative arrangement for completing the project which is understood to be at fit-out stage.
The firm blamed Brexit and a hardening of the business environment with ever-reducing fees, with Sanders adding that without the pandemic it would probably have been able to weather the other storms.
Brexit and the pandemic were a "perfect storm", he said.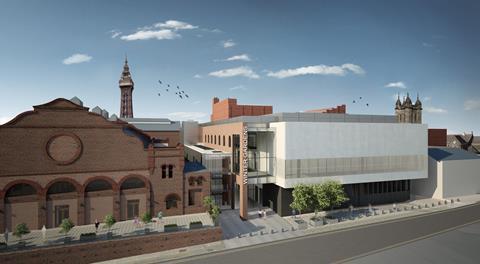 It is not yet known how much debt Bisset Adams folded with but in its last accounts filed at Companies House in August for the year ending November 30, 2020, it reported a loss of £264,359 and net liabilities of £57,265. Director Sarah Godowski said in an accompanying "going concern" declaration that she was confident there were sufficient future trading prospects to allow the business to return to profitability.
Sanders said: "They tried very hard but haven't been able to turn around the debts they accrued over the lockdown period.
"They had a bit of trouble before covid but if it wasn't for covid they would have got through. They are a victim of circumstances, there's no two ways about it."
Sanders added: "I am liquidator for 500 companies and I hold Sarah in the highest regard. She has done everything she can to avoid this unfortunate outcome."
"They don't appear to have done anything wrong: they just couldn't get themselves out of this hole. I have much more sympathy for them than most people I see."
He said MHA had only been appointed to Bisset Adams Ltd and not its holding company or Bisset Adams Autobrand Ltd.
Other recent Bisset Adams projects include a £25m conference centre at Blackpool Winter Gardens, a £4.5m library at Watney Market as part of Tower Hamlets council's Ideas Store programme with which it has been involved since 1998, as well as refurbishments of historic buildings including the Institution of Mechanical Engineers and the Institut Francais in South Kensington.
It was also responsible for a string of European dealership and headquarters buildings for car brand Mazda in the UK, Germany, Belgium, Sweden and the Netherlands.
Building Design has approached Bisset Adams for comment.
Southmere Library